Just five months after settling their beef at a night club, 2Baba's wife Annie Idibia and his baby mama, Pero appear to have resumed their beef by throwing shots at each other on social media.
According to a post shared by Pero, some people are seen as good due to the good show they put up to fool people. She went on to state that whoever feels her shot is directed at them should gladly accepted it.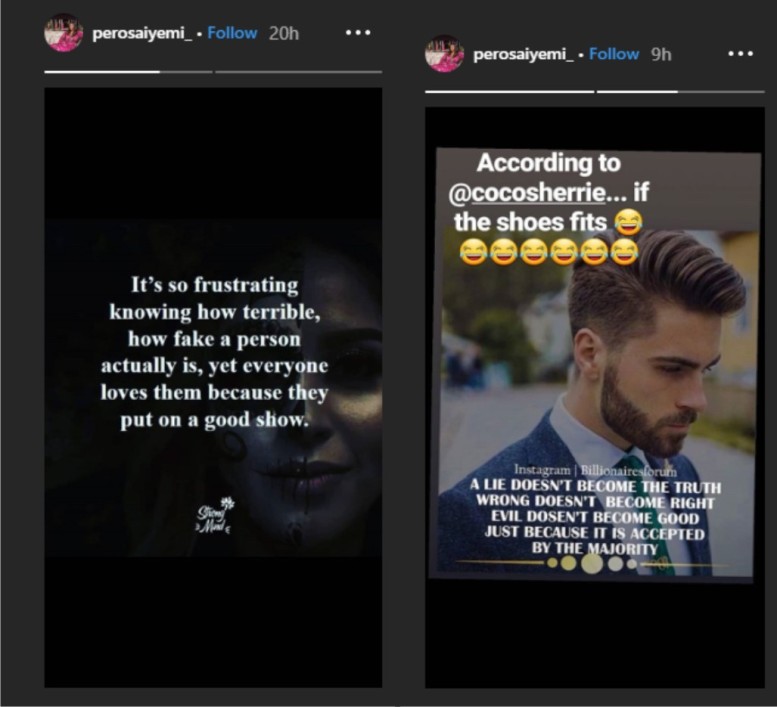 Annie responded: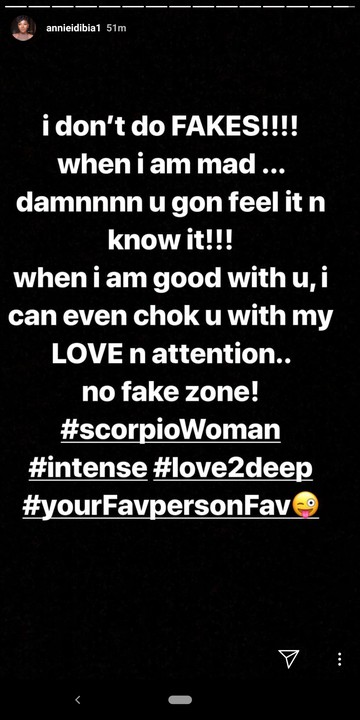 Annie Idibia and Pero's rift can be traced back to 2015 and 2016 when they both called each other out on social media. Their frosty relationship took a front burner, when photos of TuFace Idibia reportedly kissing Pero Adeniyi at the singer's nightclub back in 2015 broke the Internet.
However, all the drama that came with that disagreement ended five months ago after they openly decided to call a truce. It seemed to be all peaceful until now. Let's hope the drama doesn't resurrect.