An American Twitter User has narrated the way she handled a Nigerian man who told her to marry him so he would be able to gain entry into the US.
According to her, she had been taken by surprise at the boldness of the Nigerian man when he sent a direct message to her.
She said that the Nigerian man also added that the both of them do not have to remain married as he would immediately file for divorce once he got into the country.
Read her narration below and then continue to the end.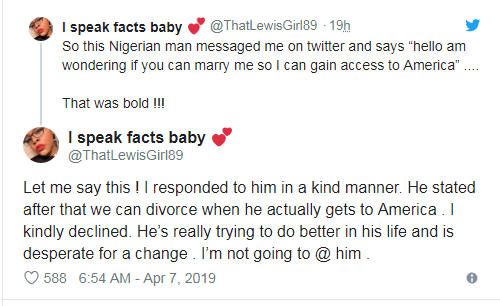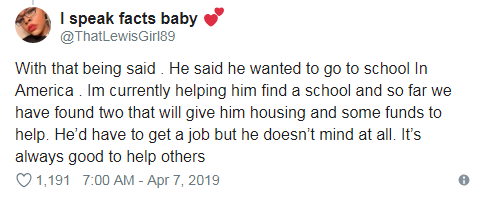 Below are some of the commendations she got from other Twitter users who were impressed with her kind gesture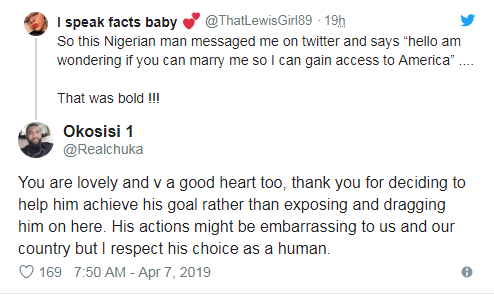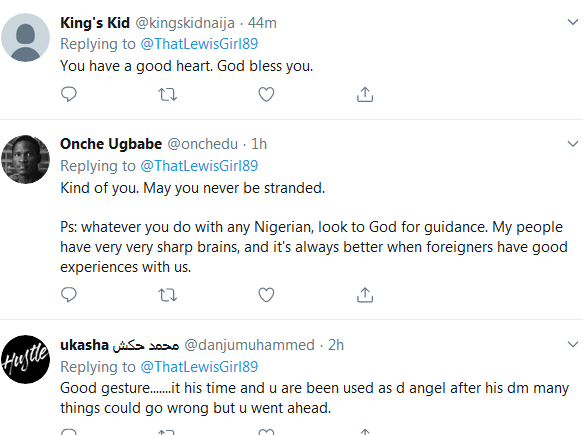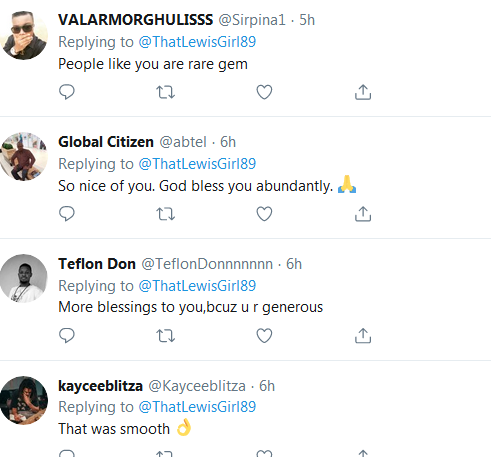 Because of her tweet, she started trending on Nigerian blogs and Nigerians are telling her to visit. Read her response: