In a video shared on Twitter, an unidentified farmer is seen threatening to "shoot" President Muhammadu Buhari.
The 26-second video was uploaded on the micro-blogging site on Friday by a Twitter user @RomanusEke1 who wrote, "Mr President, this hardworking farmer has a message".
"You must take note," the 'farmer' said in his message to Mr Buhari. "Next time, if in this Nigeria you contest (election) again, I will shoot you down."
Mr Buhari will not run for president again after completing his second term in 2023 because of the limit placed by the Nigerian Constitution.
The man in the video began his message in the Hausa language before he acceded to a background voice in the video that asked him to switch to English Language, perhaps to give the message a wider reach.
He was holding a knife and looked angry and frustrated.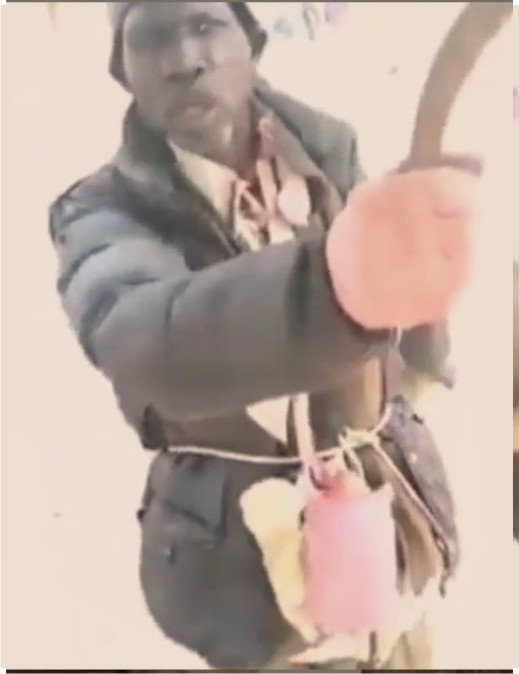 The people around him in the video laughed and cheered him as he walked away after delivering his message.
Meanwhile, there has been widespread discontentment against the Buhari administration because of the general hardship and insecurity in Nigeria.
A report just released by a non-governmental organisation, Nigeria Mourns, said 1,165 people have been killed, while113 abducted in North-west Nigeria alone in the last eight months.