Truly, the danger of a single story is not that it is not true, but that it is incomplete. There is always another side of the story.
Remember the story of the young graduate of Ken Saro-Wiwa Polytechnic (Kenpoly), Charles Orji who killed himself because his girlfriend dumped him?
Orji, a graduate of the department of Estate Management in the institution, reportedly committed suicide by drinking the deadly Sniper Insecticide following the heartbreak he developed after being dumped.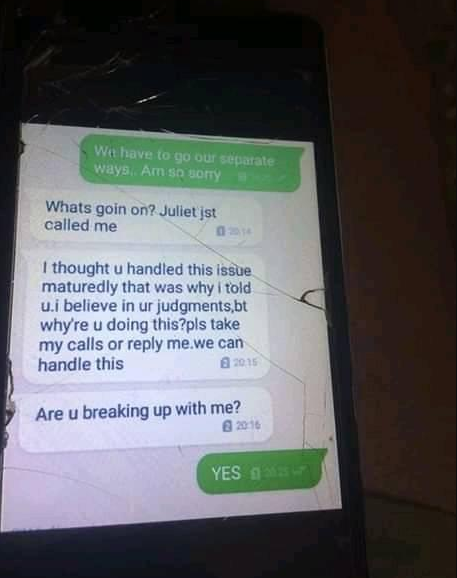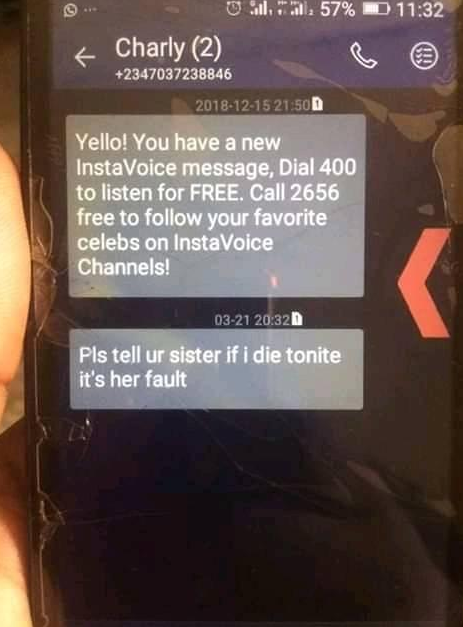 The Sister of the estranged girlfriend, however in a new update, did not only narrate that Charles actually cheated on her sister with her friend and other ladies before she decided to call it quit but that he had also tried to kill himself many times before.
Read what she wrote below:
Charles I'm mad at you for what you've done and what you put my sister and our family through, we all loved you for who you were to her and to us.
This isn't the first time you've tried to kill yourself for a girl you love, but why make rejoice take the blame for your suicide this time around?
You weren't faithful to her but you claimed to love her, you confessed to sleeping with her close friend and even other girls, you weren't faithful but she forgave you, even though she decided not to put up with your unfaithfulness anymore.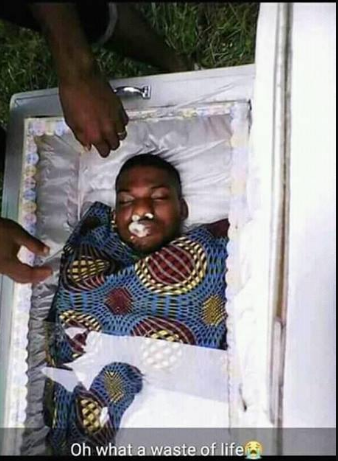 You made such a rash decision drinking 3 bottles of sniper just because of the text she sent to you, didn't even wait to talk to her, when you were rushed to the hospital, she had to send 20k to your people for hospital bills, money she doesn't even have… before you died you told people that she is to be blamed for your death, now on social media people are cussing her out because of you, your family is threatening her, she's not safe anymore.
charley, you've brought her pain, and no one is even giving her a listening ear… you don't do that to someone you love… I've said enough, let me not say anymore.
Rest In Peace.