Relying on its vision of producing generation of women who will excel, compete globally and contribute meaningfully to nation building, the Director and Principal of Queen's College, Lagos, Dr. Mrs Tokunbo Yakubu-Oyinloye has reiterated the commitment of the school to sustaining excellence in girls' education. Speaking on Thursday at the 57thAnnual Inter House Athletics Competition of the School, she said "the school will never rest on its oars in ensuring that our girls are moulded for all-round development"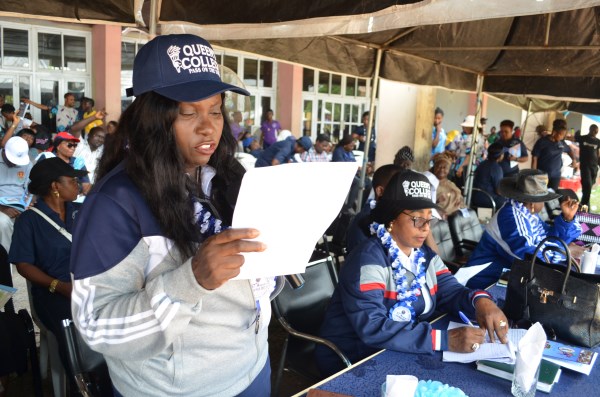 "Queen's College as I am sure you are all aware is the flagship for girls' education in Nigeria. Established in 1927, the college has made giant strides in preparing and moulding young girls into queens who are academically excellent, physically fit and morally upright. Our queens are making their marks in various areas of life both within the country and outside. Truly the story of Nigeria and its education cannot be told without Queen's College." She said.
Speaking further, Yakubu-Oyinloye stated; "the school believes in the maxim, a sound mind in a sound body, we believe in the all-round development of our girls and in developing their talents, potentials and creative abilities. This is what we are committed to and we shall never leave any stone unturned in ensuring that.
Also speaking at the event which took place at the College's sports ground, the representative of the Minister of State for Education, Professor Anthony Anwukah, Director, Basic and Secondary Education, Federal Ministry of Education, Dr. Lami Amodu expressed the government's commitment to all-round development of every pupil. "The government have put in place adequate policy that will ensure that the pupils are developed in all areas of life. The school curriculum has provisions for activities that encourage development of skills and talents of the pupils, in this regard; sports development plays a crucial and profound role." She said.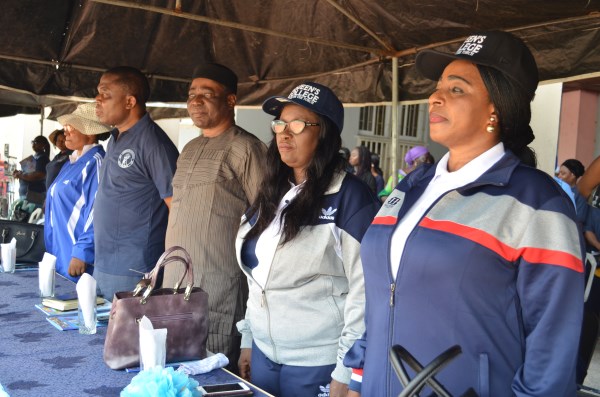 In the same vein, the chairman of the occasion, the Chief Executive, New Horizons Systems Solutions, Mr. Tim Akano advocated for right mentoring of every child. According to him; "the world is currently a global village where our children are competing with the rest of the world, therefore, we must put them in the right mind to be compatible with the today's world of information technology."
Meanwhile the Head Girl of the College, Gloria Akinsaya has expressed the appreciation of the students to the school authority for giving them enabling environment to develop their talents. "On behalf of my fellow students I thank the school management for organising a very great sports event. We are very happy to be part of the school and what we learn here will forever live with us." She said.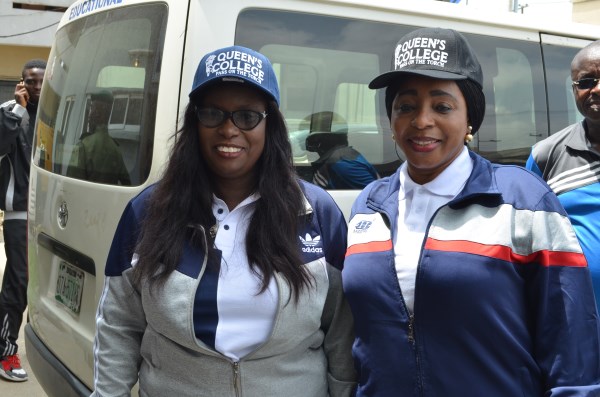 The school which have produced notable sports women like Manu Uche who represented the country in Germany, Kenika Lola who was an African Junior Champion in Tennis, Somito Okpegbue who represented the country in African Youth Chess Championship 2015 in Zambia and Oluyisola-Abiola Gold who also represented the country in Chess game at the African Youth Championship 2016 in South Africa has this year's Inter House Athletics Competition won by Obi House who had 15 Gold, 10 Silver and 10 Bronze medals to beat Efunjoke House who had 10 Gold, 12 Silver and 6 Bronze medals and Obong House who had 7 Gold, 7 Silver and 6 Bronze medals to second and third positions respectively, while Emotan House, with 4 Gold, 7 Silver and 5 Bronze medals, Obasa House with 3 Gold, 3 Silver and 9 Bronze medals and Danfodio House with 2 Gold, 2 Silver and 4 Bronze medals came third, fourth and with respectively.