A Facebook user known as Yvonne Kontoz has called off her engagement to her fiancé over some baby daddy drama.
Yvonne who shares a daughter with her ex has revealed that she had to call off the engagement after her fiancé demanded that she cuts off all communications with her baby daddy.
The baby daddy drama went public after the lady took to Facebook to recount what she claimed went down between herself, husband-to-be and her baby daddy.
She wrote: "Few days ago i called off my Engagement… My Fiancé was good, he loves me, has no problem with Taking care of me and my daughter Fully but there are things I can never compromise no matter how good you are to me ..And one of them Is the relationship My daughter has with Her Father..
That has always been my rule..I broke up with my B.daddy but he didn't Break up with his child,.the bond my daughter has with her dad is something i can never compromise just to make the man im dating feel nice," she wrote in part.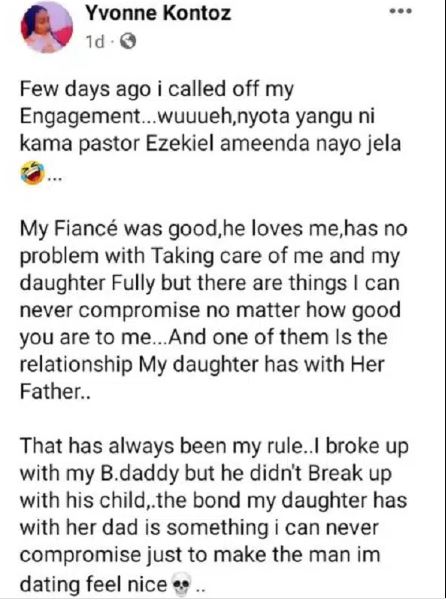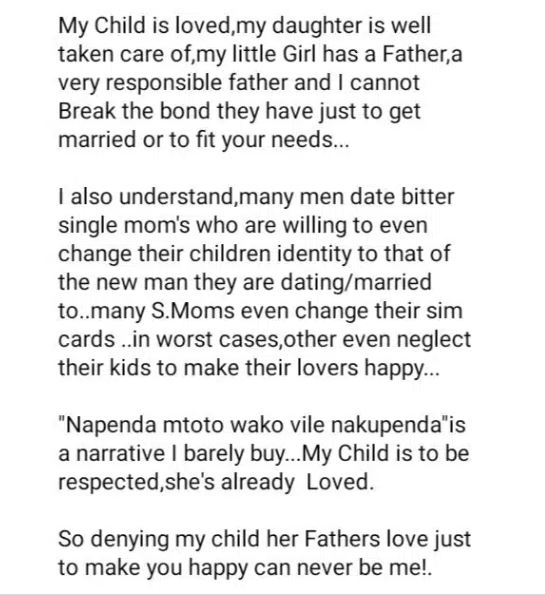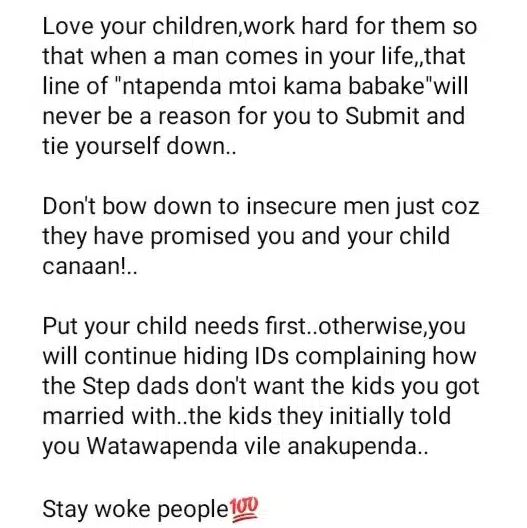 She shared a chat with her fiance where she emphasized picking her daughter's life with her father over hers.
A part of what she wrote reads, "So the ball is in your court. are you okey with that? I feel like the relationship my daughter has with her dad should not be interfered with just coz you and I are planning to get married…. I want her to grow knowing her mum and dad couldn't be together but they all have her best interests at heart ..I won't deny the dad access to his child, me and him broke up but he loves his daughter."