Users on Snapchat had crazy moment today after Big Brother Naija star, Cross shared a nude video of himself while he was at the bathroom. 
The video which was shared with the caption, "Shower Time", had the full display of Cross' private part.
Although the video was quickly deleted, it was later learnt that Cross shared the nude after his mother told him that she wants to use his platform to preach the gospel of Jesus Christ.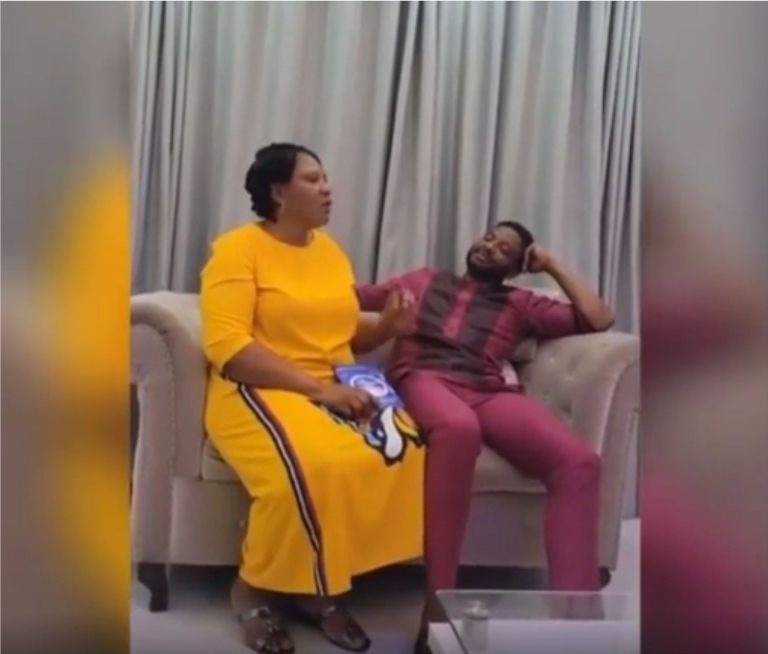 The reality show star's mother who noted that companies are coming for her son and want him to be their brand ambassador, said she however wants him to be an ambassador for Christ.
She acknowledged that while he gets paid by companies, he will be doing it for the Holy Ghost for free because he will be helping her fulfill her calling on earth, which is to propagate the gospel. 
Below is a video of Cross' mother speaking to him. Also find below, a screenshot from the nude video.