Serena Williams was seen weeping after her dream of winning a title after giving birth to her daughter was dashed following a back injury she sustained at the Rogers Cup final
Williams was forced to retire, leaving her opponent, Canadian Bianca Andreescu winner of the tournament.
When the turn out of event left Williams weeping, Andreescu went over to her to console her as the spectators who considered the gesture very sweet cheered them.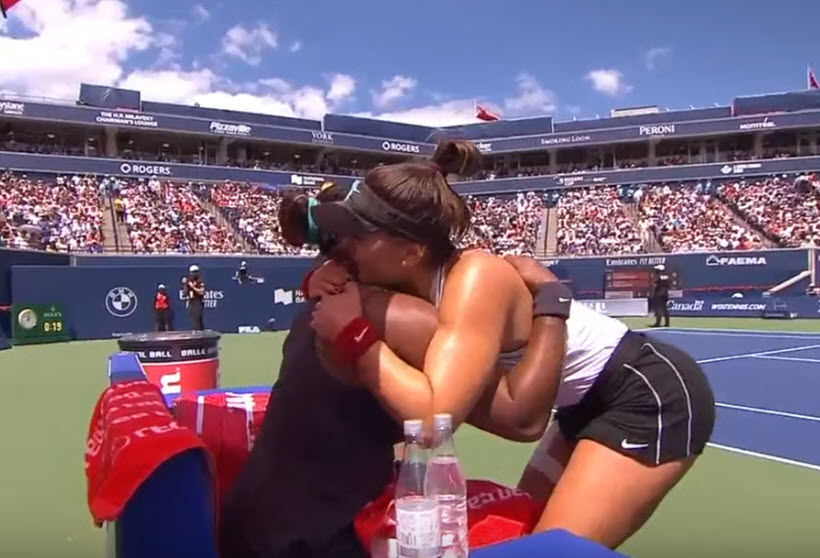 Watch the video below.
Williams was later called upon to hand over the title to 19-year-old Bianca Andreescu who is of Canadian and Romanian descent, making her to become the 1st Canadian to win the tournament since 1969.
In her friendly conversation and Andreescu, Williams said, "I'm sorry I couldn't do it today, I tried. But I just I couldn't do it. Thanks to Jehovah for letting me come out here. And Bianca, you're a great sports woman. And thanks for my team. It's been a tough year but we'll keep going" a crying Williams told the crowd in Toronto.