While a group of young people under the umbrella of National Youth Council of Nigeria (NYCN) are busy staging street protest against the lifestyle of Bobrisky, the controversial transgender is busy signing a new ambassadorial deal with Payporte.
When one of her fans told her that she has become a national problem to some people to the extent that they have paid some 'lazy youths' to come out to protest, she joking said she didn't see anything. See the exchange below.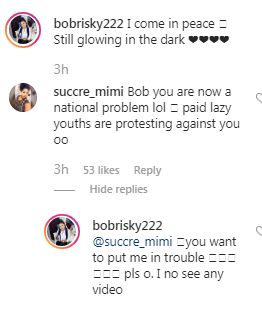 See the video where she signs her deal with Payporte below.
See the video of the protest below.