English Premier League defending champions, Liverpool started the new season with a 4-3 thriller against Leeds with Mohamed Salah scoring a hat-trick for the champions.
It was not an easy win as Liverpool had to work very hard to edge over the Leeds after they keep coming back from all the goals from The Reds.
➔ Min 04. Liverpool 1-0 Leeds United.
➔ Min 12. Liverpool 1-1 Leeds United.
➔ Min 20. Liverpool 2-1 Leeds United.
➔ Min 30. Liverpool 2-2 Leeds United.
➔ Min 33. Liverpool 3-2 Leeds United.
➔ Min 66. Liverpool 3-3 Leeds United.
➔ Min 88. Liverpool 4-3 Leeds United.
Mohamed Salah scored from the penalty spot inside four minutes but Jack Harrison did brilliantly to equalise at the 12th minute.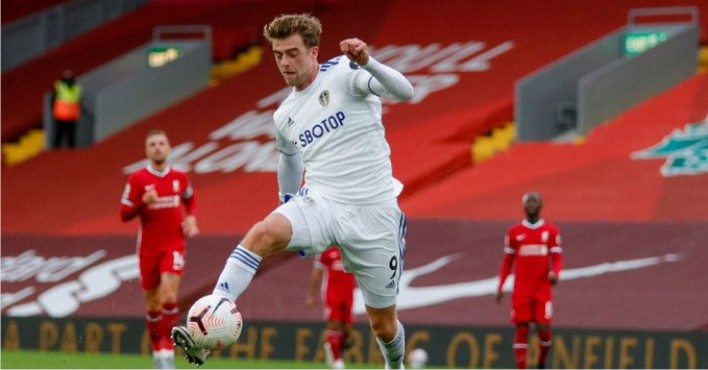 Virgil van Dijk headed home from Andy Robertson corner on 20 minutes but Patrick Bamford made it 2-2 at Anfield with a clever finish on the 30th minute.
Salah hammered home with 10 minutes to half-time to give the Reds a lead once again.
Mateusz Klich leveled for Leeds in sensational opening weekend clash midway through the second half
Mohamed Salah netted a last-gasp penalty to earn hard-fought victory