Manchester United are currently at the top of English Premier League after beating Burnley by 1-0 on Tuesday night.
Paul Pogba's second-half goal was enough to give Manchester United victory at Burnley and put them three points clear at the top of the League.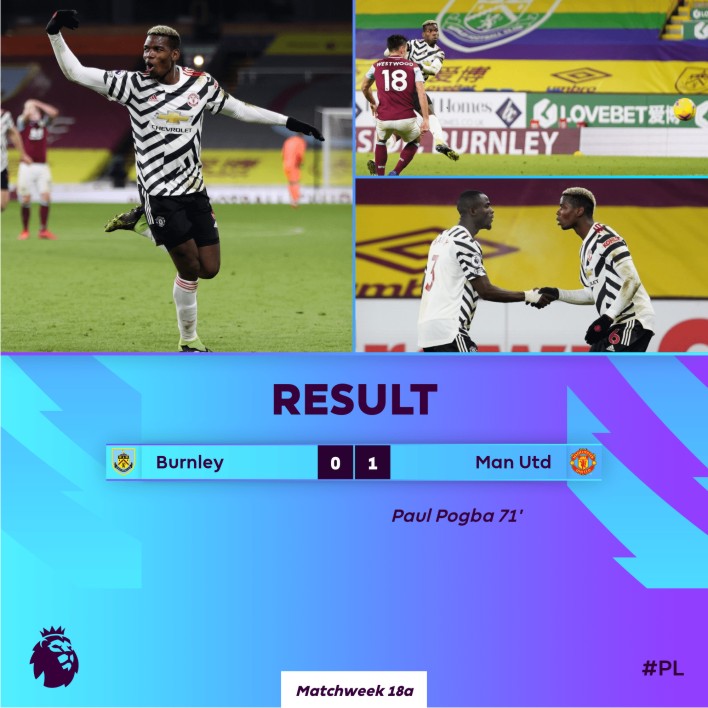 See the league table as it stands now.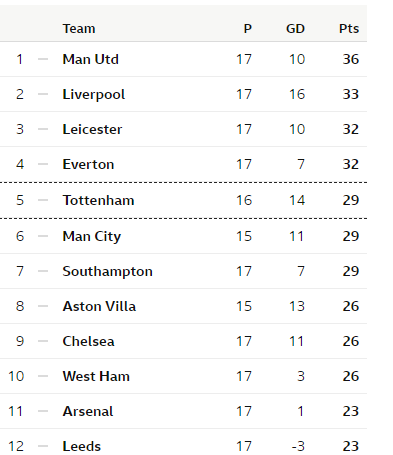 Speaking after the game, Pogba said he was delighted about the result but insist the team must remain focus the entire season. Watch below.