Bashir Ahmad, Special Assistant to President Muhammadu Buhari on New Media, has caused a Twitter storm after promising a Twitter user to intervene in upturning the conviction of a Nigerian court which sentenced a rapist.
The Federal High Court in Yenagoa, Bayelsa State, had sentenced Yunusa Dahiru (Yellow) to 26 years imprisonment for child trafficking and sexual exploitation of Ese Oruru whom he abducted and forcefully married.
Dahiru abducted Oruru from her family house at Opolo area of Yenagoa on August 12, 2015 and took her to his home state, Kano, where he forcefully converted her to Islam. The minor, who was 13-years-old at the time of the incident, was raped, resulting in pregnancy. She was eventually rescued by the police in February 2016 and brought back to Yenagoa in early March, where she gave birth to a baby girl in May of the same year.
Following Dahiru's conviction, a Twitter user, Hammad Yusuf Saleh, asked Ahmed to intervene in upturning the conviction of the court which he says was manipulated.
His tweet reads: "Please Bashir, do something about Yunusa Yellow for Allah's sake, he is wrongly accused and sentenced, the whole matter is manipulated, we need to appeal for him."
Reacting to the tweet, the Presidential aide who admitted that he has no power to influence the court judgement, promised to contact those who can.
Bashir Ahmad tweeted: "I do not have the power to do anything against the judgment of the court, but I will try to contact those whom I think are capable." A tweet he wrote in Hausa.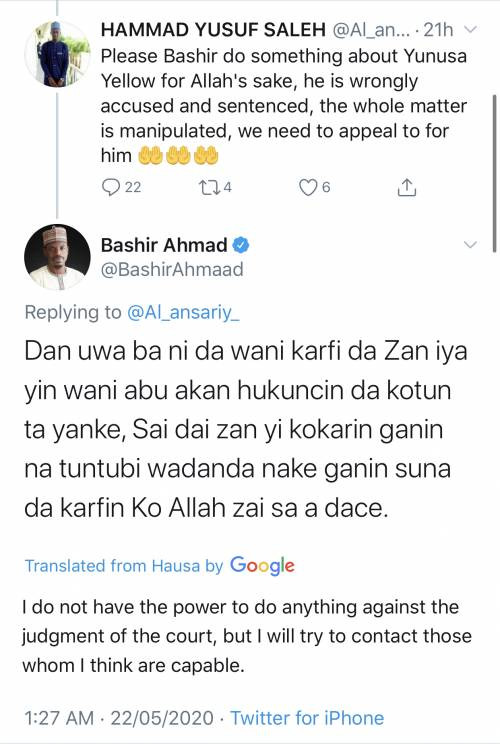 Ahmed's reponse ignited outrage from Nigerians who said he has exposed the corruption in the Buhari-led government and that they have been caught displaying their corrupt influence on the judiciary.
Not long after, the Presidential aide released another tweet, claiming that he commented on the Yunusa Yellow saga without knowing and understanding the details of the case.
He wrote in a rejoinder tweet;
"I commented on the Yunusa Yellow saga earlier, without knowing and understanding the details of the case. Eloping or rather, kidnapping a minor and forcing her to marry you shouldn't be taken lightly. A condemnable act!

But Nigerians are not buying the rejoinder. They continued to bash him. See some tweets below.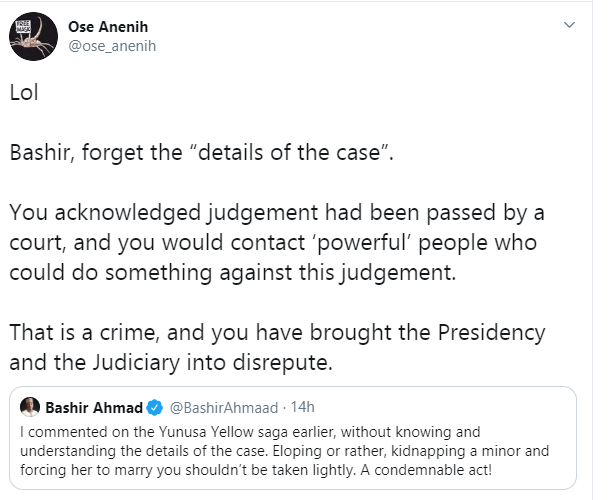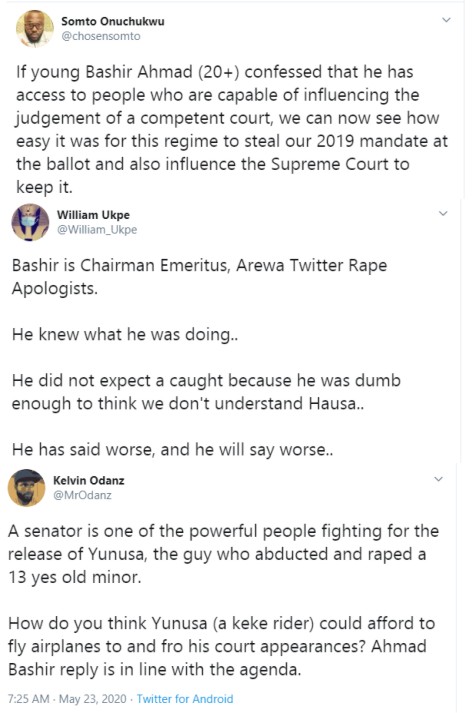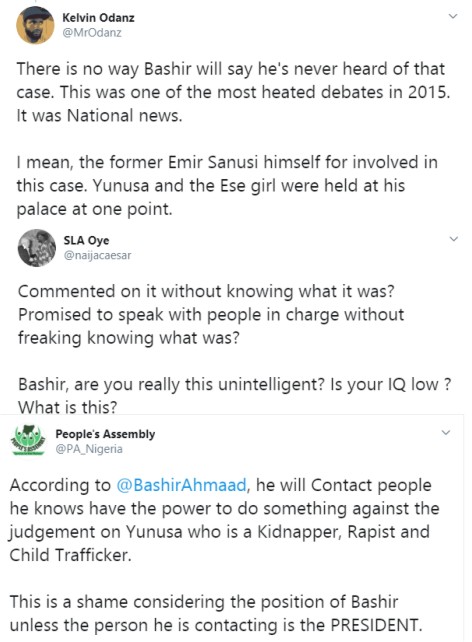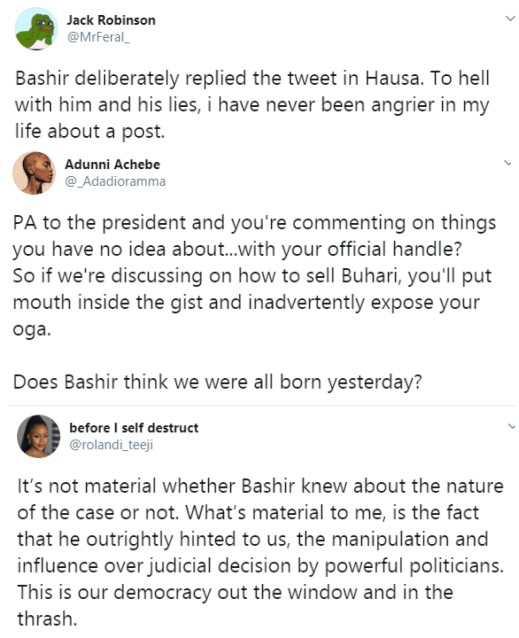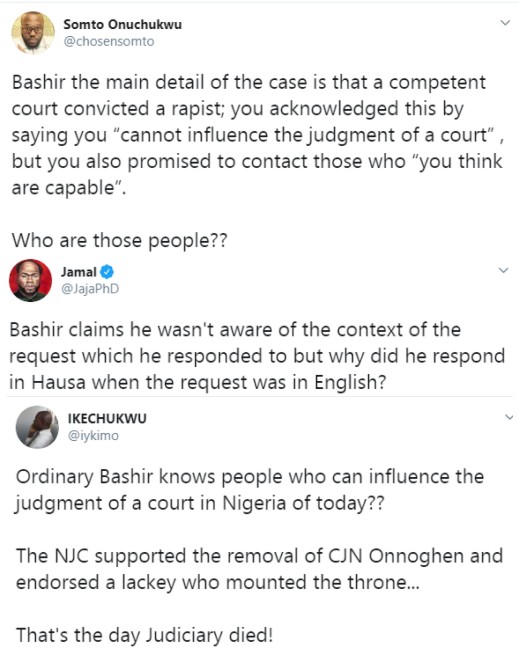 Partner with Expressiveinfo, let's help your business/brand reach a wider audience.
Advertise with us today!
Call 08039323645, 08071610134