The woman who flogged a lady in the viral nude video in Anambra State, has been arraigned in court alongside other suspects linked to the assault incident.
According to Nigerian humanitarian, Paulcy Iwuala and some other human rights advocates following up with the case, Ifeanyi Azota, 40, his "wife" Azotani Toochukwu, 43, and Ogochukwu Nwankwo, 33, are currently in court after they publicly humiliated Okafor Ogochukwu, a widow, after she was reportedly caught with Ifeanyi.
She was stripped and physically assaulted by Ogochukwu Nwankwo while Azotani Toochukwu filmed and all this happened in the presence of Ifeanyi Azota and he did nothing about it.
But Ifeanyi Azota has allegedly now said that he wasn't legally married to Toochukwu, therefore, he wasn't exactly cheating on her.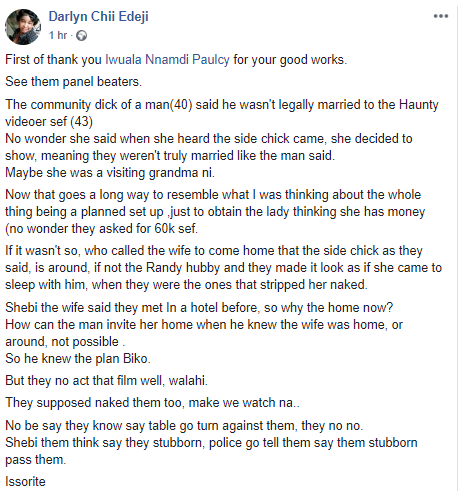 The victim said she and Ifeanyi had been friends for years before she got married and moved on. But after her husband died in a car crash and Ifeanyi reached out to her on social media and asked her to visit him, she decided to oblige, unaware of what the future held.
Iwuala Nnamdi Paulcy, who is currently in court following up with the case, alleged that Ogochukwu Nwankwo tried to bribe her way through with ?5 million but he intervened.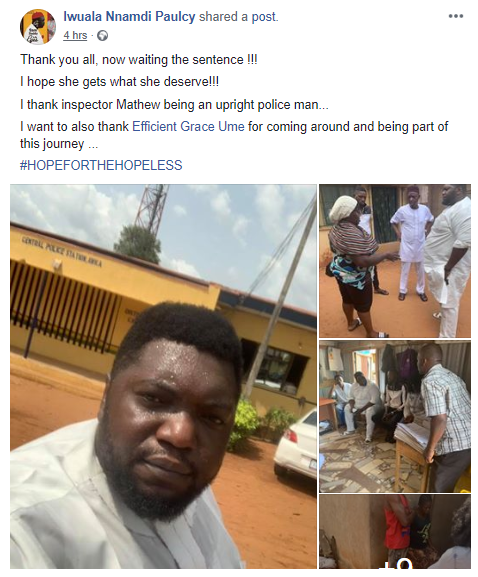 He wrote via his foundation's Facebook page:
THEY ARE IN COURT NOW…
Ogechukwu Nwankwo and the culprit thought they were above the law, knowing the case was already a high level case from the beginning .
I decided not to push believing the police already knew what to do, but learning that there was a push for a bribe of 5m which she was willing to give out, I had to move myself to the police station all the way from Owerri, I headed to Awka.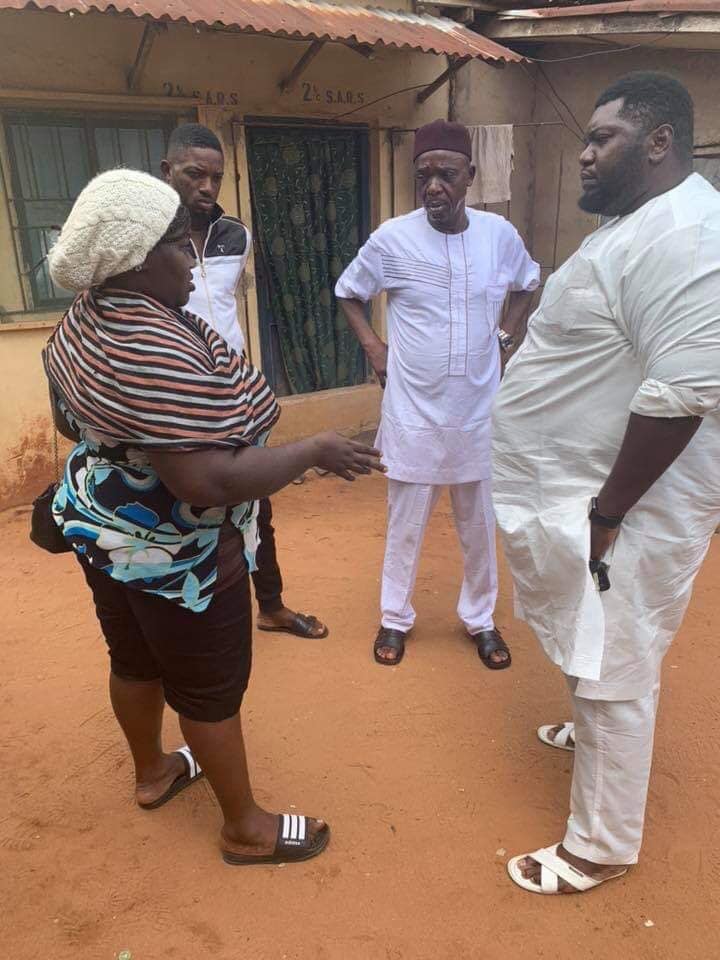 On getting to Awka , I went directly to the commissioner's Lodge, there we met Ogo's father (the Victim's Father) and Ogo (the Victim) , so after the hearing and some statements I put in, I asked to meet the IPO in charge of the case, then I met the decent police man who was , pained by the actions of Ogo (the Culprit) .
When I met him, he told me the whole story of how the arrest went down, how Ogo the (Culprit) went to higher authorities to give bribe but on reaching there with the already spread video, the higher authority knew this is not a case to toy with or they might be sent to an early retirement. She has committed a crime against humanity and the whole world is watching ..
I spoke to Ogo ( The Victim ) you see this girl, oh my God, People keep saying why can't she fight back?, why did she let herself be humiliated?. What you see in that video is what she is, kind, generous, a very happy girl, I was really pained even as I am saying this I am pained, I am emotional, that's the truth because this girl is so quiet that you can feel it immediately you are around her, and I believe that the Culprit saw these attributes and trampled on her weakness ..
Ogo (the victim) who has a son lost her husband 2yrs ago to a car accident with his car, since then life has been hell. Sometimes in life instead of searching for assistance/help from new areas you try to check in a familiar space, a comfortable place, a place you won't be ashamed to talk about your problems, I feel so broken, so pained.
She said, 'my intention was not to break any home, he has been my friend even before we got married', she ended it with these words " 'It is going to get tougher now, can I live with this'? ..
Speaking to the ( culprit ),
there was no atom of remorse in her, one minute she's sober the other minute she's shouting at anyone that shaded her about her personality. I told her life catches up with people.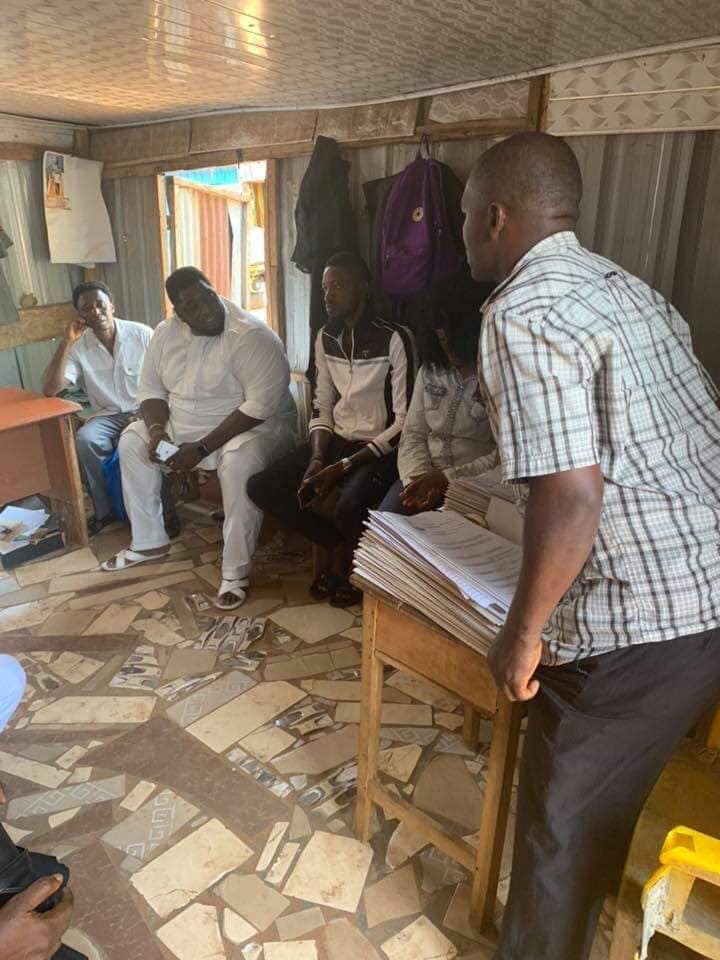 I told her that Sometimes you do things and you think life won't catch up with you, it sure will, she said that all the people saying negative things about her are bluffing and are actually lying and that she's better than them, that's why people envy her ..
She also said I was lying about the facts I got from Philipines/ Indian and USA. I had to call these people on the phone and put it on speaker for everyone to tell them who she really is since she said I was lying, claiming she was an A-List student in Philippines and graduated with flying colours only for me to make enquiries, Nne was expelled from the school.
Well In Summary, there would be a court Proceedings on her case today.
I want to thank Efficient Grace for coming around and helping me carry out some duties, thank you Ma..
While we wait for the outcome of the case, don't forget to stay away from the matrimonial bed/home of your fellow woman, and please men even if you hate your wife that much, can you just keep the bed holy at least for the fact that you are still married??
" Meanwhile in other News, Ifeanyi, the man that the whole issue is revolving around is claiming that he is not legally married to her , that they are still courting " Well that's their business !!!