As the world continue to face the harsh reality of Covid-19 pandemic, Graduands of Business Breakthrough University in Tokyo were made to stay at home during their graduation as they were replaced with robots at the ceremony.
Using "Newme" mobile robots with a tablet to host a Zoom call, graduands walked across the stage and accepted their diplomas virtually at the Hotel Grand Palace in Tokyo, on March 28.
As COVID-19 has infected more than a million people and closed schools around the world, students have found creative ways to recreate cancelled events.
A group of eight elementary school students held a virtual graduation ceremony in the popular game "Minecraft."
Students at the University of Pennsylvania were inspired by that ceremony, and recreated their entire campus in "Minecraft," with plans to hold graduation and other events online.
Virtual gatherings have become more common, but BBT University took a novel approach, using remotely controlled robots to make the ceremony more physical.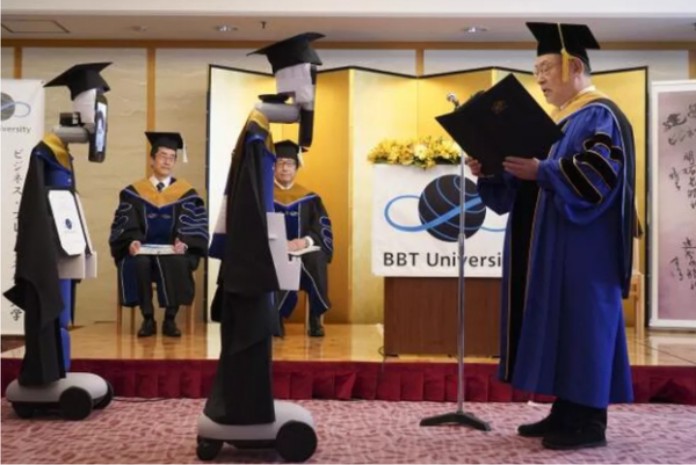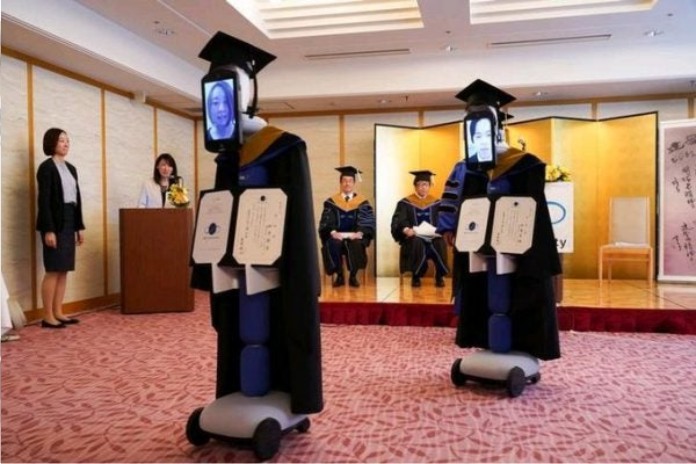 Partner with Expressiveinfo, let's help your business/brand reach a wider audience.
Advertise with us today!
Call 08039323645, 08071610134