In the early hours of Thursday, around 2.30 am, some armed criminals stormed into Rivers State University (RSU) hostel D, robbed and raped the female students that are the occupants of that particular hostel.
The criminals, who came in with machetes and other weapons were said they have gained access into the hostel via the laundry room where they broke the wall for easy access.
Several items including phones, laptops, Point of Sale (POS) Machines were said to have been carted away by the criminals.
Some reports claim that several students were raped. A lady said that she was a virgin last night only to wake up this morning not being a virgin any more.
On Thursday morning, some female students embarked on protest claiming the incident is a recurrent one and nothing tangible has been done about it.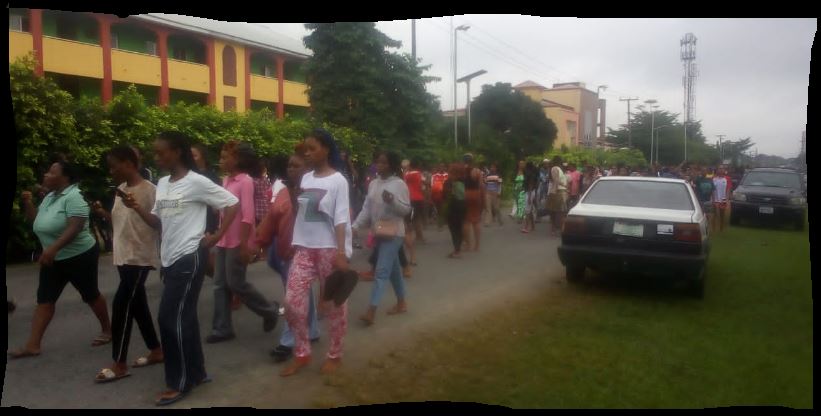 The Chief Security Officer of the school, Acid Ebere arrived at the scene of the protest to plead with the protesting students and assured them that the issue would be addressed.
The state governor, Similaye Joseph Fubura, visited the school and promised to bring the perpetrators of the crime to book. He claimed that the criminals are part of the university community that it is impossible for outsiders to gain such an easy access to the female hostel and operate seamlessly without being caught.