What would have resulted to communal crisis between youths and the Hausa community in Agbor kingdom, Delta state – was averted by the efforts of a community youth leader identified as Comr. Marvin Enyosa.
The youth leader was at an accident scene where a Dangote truck driver recklessly killed a young Electrical Automobile apprentice at Uromi junction.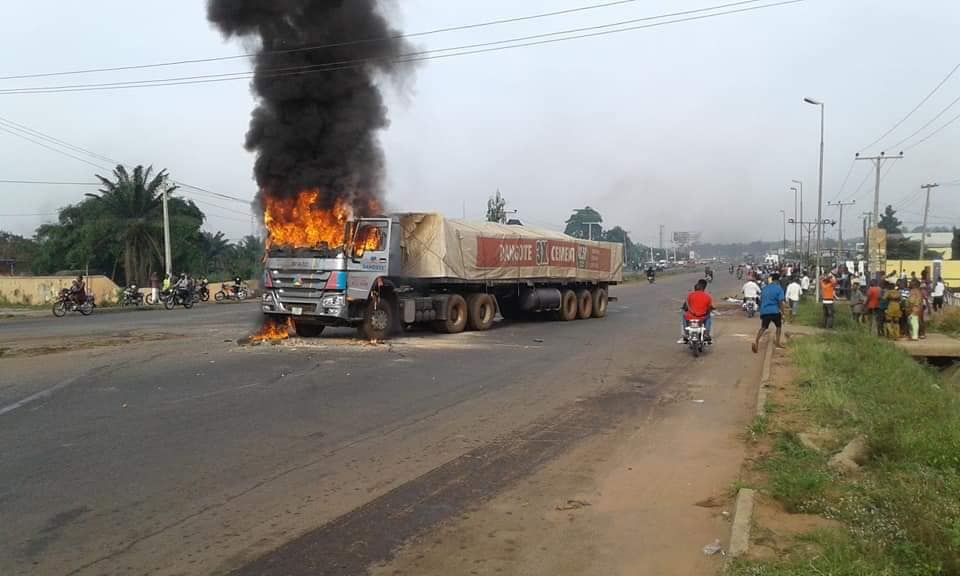 It was reported that an angry mob who left the accident scene and almost invaded Hausa community to attack innocent indigenes, was prevented by the youth leader.
Before the arrival of the youth leader, the mob had already smashed the windscreens of over 30 Dangote trucks packed along Uromi/ Igbanke road after which they started attacking Hausa indigenes trading along the road, all in an attempt to retaliate the death of their own.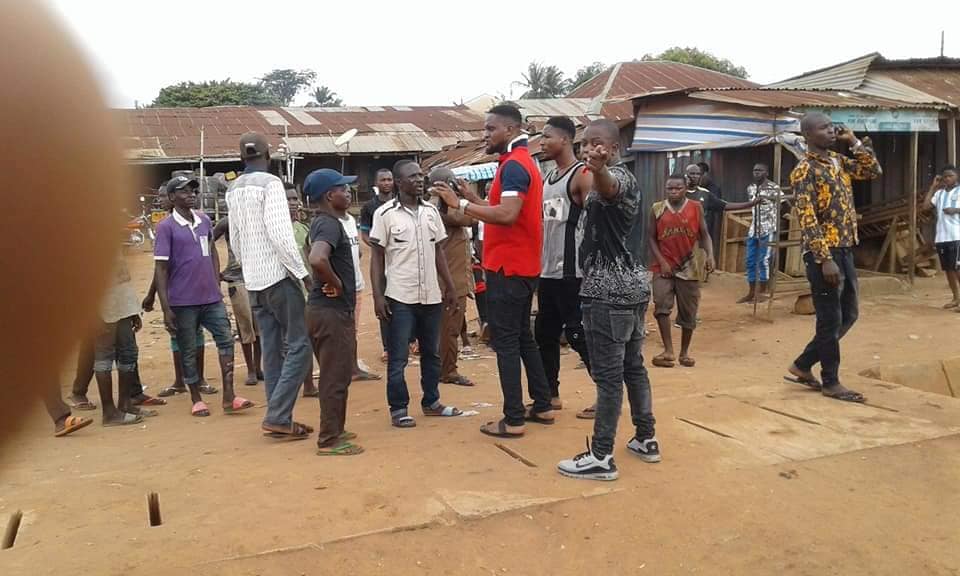 However, the attack was halted by the youth leader who held the angry mob from further actions.

Also addressing the some of the innocent indigenes who were victims of mob actions, Comr. Enyosa appealed to them not to be offended by the unlawful act of the angry youths against them, but hold to on to peace which they have been known for in Agbor kingdom.