The outfit US House of Representatives Speaker, Nancy Pelosi wore to the impeachment session of President Donald Trump on Wednesday has elicited a lot of reactions.
Pelosi appeared at the House wearing a very dark Navy blue dress with three-quarter sleeves and a blue and black floral mask. She paired the outfit with a gold necklace.
The sleek black business frock, which some likened to funeral garb, immediately caught the eyes of American Twitter users who quickly realized that she was wearing the same outfit she wore in December 2019 when the House first impeached Trump.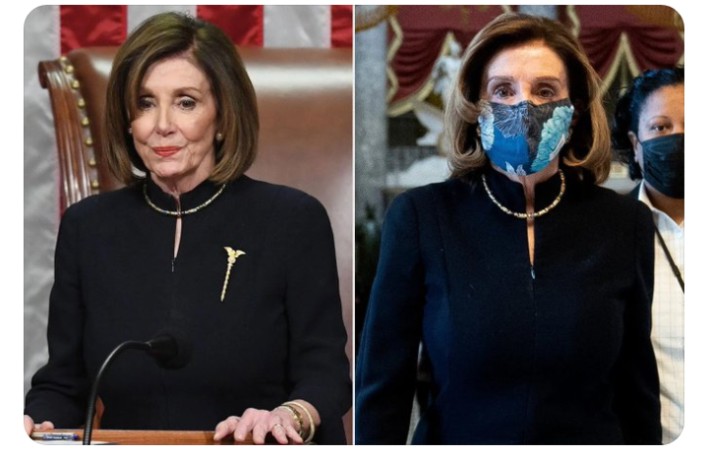 Not only did the dress match, Pelosi opted for the same gold necklace she paired the look with in 2019. It's not clear if the shoes also matched.
Her office also confirmed it in a statement to People, saying Ms Pelosi first wore the suit dress and necklace on 18 December 2019, when the House passed two articles of impeachment against the president for abuse of power and obstruction of justice.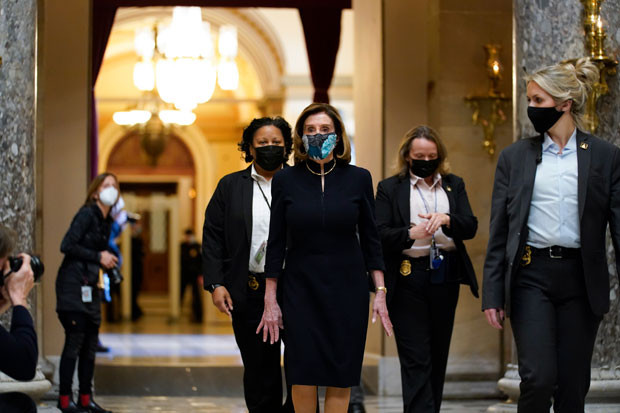 The speaker's brooch, which sent a message of its own, was in the image of the Mace of the United States House of Representatives. Ms Pelosi also wore the brooch during the president's 2019 State of the Union address.
See how some reacted.