The leadership of the Christian Association of Nigeria (CAN) on Tuesday had an interactive session with Atiku Abubakar, the presidential candidate of the Peoples Democratic Party (PDP) ahead of the 2023 polls.
The interactive session comes days after the religious leaders had similar session with Bola Tinubu, the presidential candidate of the All Progressives Congress (APC) on November 16 where they discussed his choice of Muslim-Muslim ticket.
Tinubu had during the meeting, assured Nigerians that if elected president, his administration would carry everybody along no matter the religions.
On his part, Atiku, while meeting CAN Leadership took to social media to say, "To recover Nigeria, we need to consult widely with all the critical stakeholders in our country.
"I am at the Ecumenical Centre in Abuja for my interactive session with the Christian Association of Nigeria (CAN). It promises to be a robust and fulfilling conversation".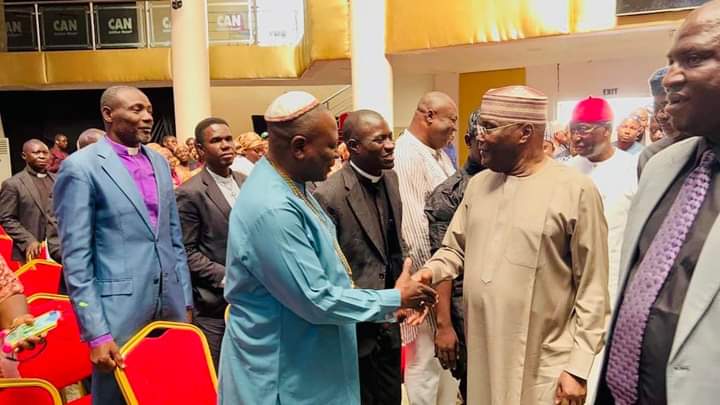 Interestingly, while CAN's meeting with Atiku was going on, one of the spokesman of APC, Femi Fani Kayode took to Twitter to tell CAN two important questions to ask the PDP presidential candidate.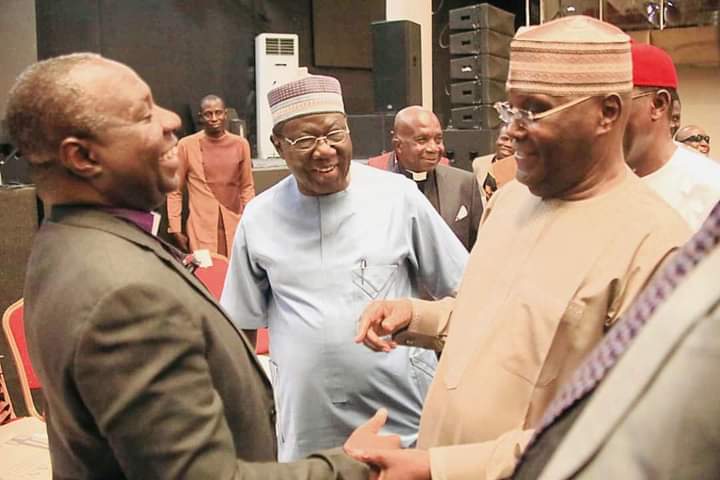 FFK said, "Dear CAN, as you meet Atiku today kindly ask him why he withdrew his commiserations for the cold-blooded murder of Deborah. Again ask the DG of his PCC, Gov. Aminu Tambuwal, why he could not protect Deborah or bring her killers to justice? That is a good place to start from."
Do you think the questions FFK suggested are appropriate? Tell us in the comment section below.