The four erring police officers who shot at peaceful protesters in Area C Police Command in the Surulere area of Lagos state are now standing orderly room trial as commenced by the state command.
The police officers are identified as Inspector Bagou Michael, Inspector Ekpoudom Etop, Sergeant Nnamdi Majura, and Sergeant Akinyemi Benson.
The action of the police officers led to the death of 55-year-old Ikechukwu Iloamauzor, and different degree of injury of many others.
Protesters on Friday night held a candle night procession for the deceased victim as well as scores of others killed by ruthless operatives of the now-disbanded Special Anti-Robbery Squad of the Nigeria Police Force.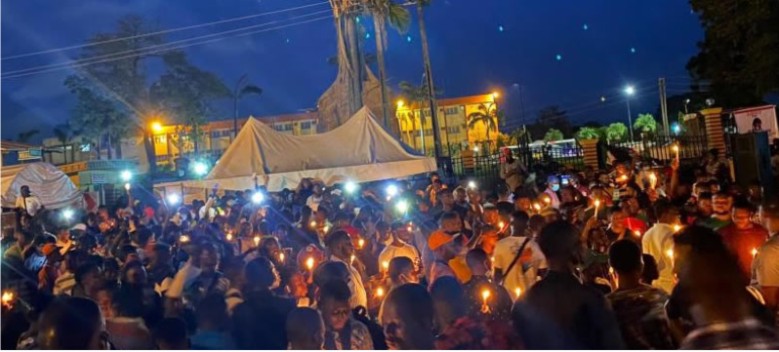 Giving an update on Saturday, Governor Babajide Sanwo-Olu said the death of Iloamauzor and others called for a "very sober reflections".
The Governor wrote:
"I have seen powerful images and videos of the #CandleForSARSVictims vigils held across the country. It calls for very sober reflections.
"Yesterday, the orderly room trial of the police officers involved in the Surulere incident began.
"Some of the victims attended and will testify before the panel next week. Justice will be served. Thank you to the team actively following up and helping victims.
"There is so much more to be done and I will keep sharing the actions we are taking in line with my announcements," the governor tweeted.