Controversial Prophet, Apostle Casper Bonga's nude photos as well as photos that appear to have been taken from an orgy, have been leaked online.
The photos of the foul-mouthed Zimbabwean clergyman of Voice of Fire International Ministries were leaked online by a social media account which claims to belong to his ex-wife Grace Mupesa.
The development comes days after Apostle Casper Bonga made a live video in which he went on a foul-mouthed tirade threatening his former lover with physical violence. The apostle who was drinking scotch whisky in the video made several disparaging remarks and revelations against Grace and her performance in bed.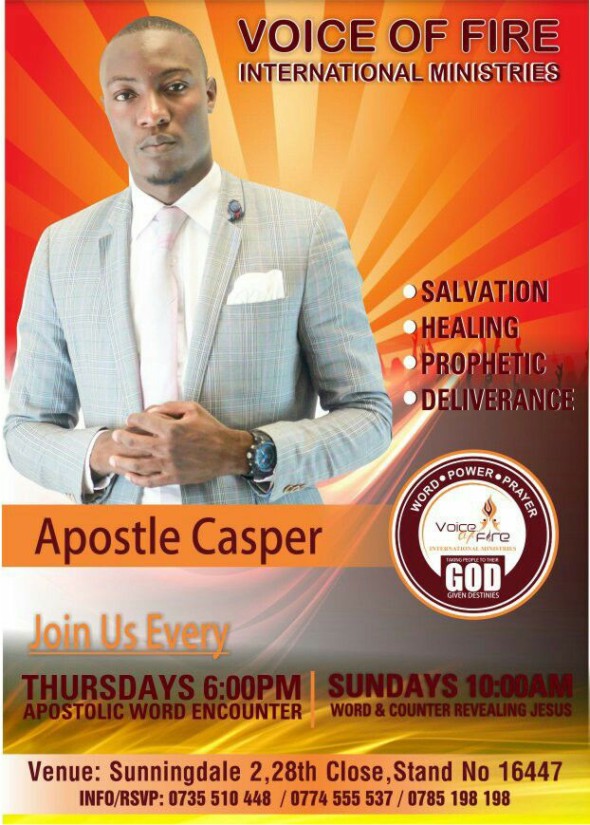 He was furious after the same Facebook account made salacious accusations against him.
Apostle Casper was alleged to be a serial philanderer who is also into homosexuality.
The apostle's threats seemed to have worked initially, with Grace appearing cowed and deleting the offending post. However, it seems like this was only a calm before the storm. Grace seems to have decided to take the fight to her former husband. She made a number of posts on Facebook in which she promised to reveal evidence that Apostle Casper Bonga is gay.
She also said that she had warned Apostle Casper not to mess with her and warned that she has more ammunition which she will unleash if he continues on his ill-advised course of action.
She posted an image of Apostle Casper Bonga in which he is half-naked, wearing only his boxer shorts. In the same image, there are two scantily clad women who are almost topless, save for their bras.
She later lamented that Facebook had pulled down one of her pictures because it went against Facebook's Community Standards, which do not allow naked photos. However, she said that she would find a way to ensure that the photo would be disseminated online.
True to her word, a nude image of Prophet Casper Bonga soon appeared on online.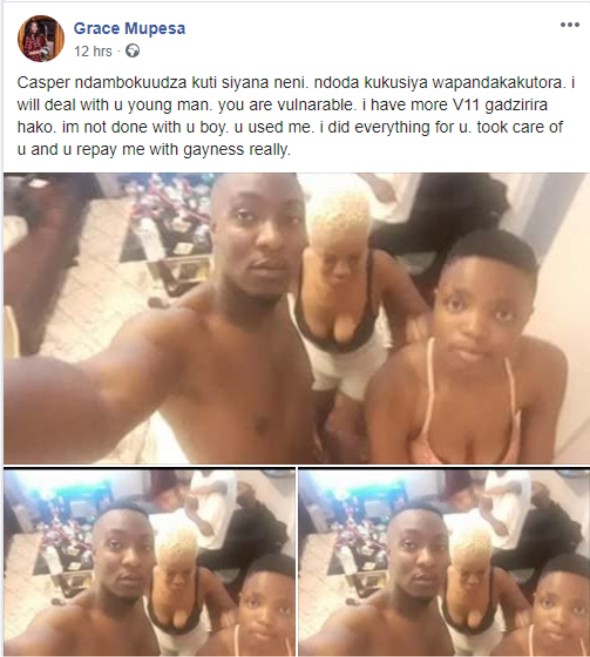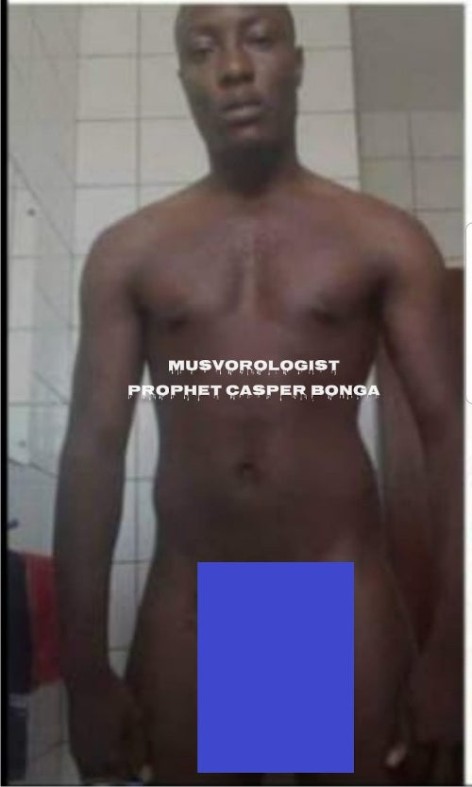 Partner with Expressiveinfo, let's help your business/brand reach a wider audience.
Advertise with us today!
Call 08039323645, 08071610134