A female traffic warden working in Sabo-Yaba area of Lagos has been praised for ensuring proper dressing amongst pupils.
The traffic warden has been spotted several times helping pupils going to school by that area to dress well before they head on.
To acknowledge this, a LinkedIn user took and shared candid pictures of the traffic police officer, writing:
"Everytime I pass by Sabo, Yaba, I can't help but notice this Policewoman who would always make corrections on students who aren't neatly and properly dressed. Many times she goes as far as dressing them up as seen in these pictures."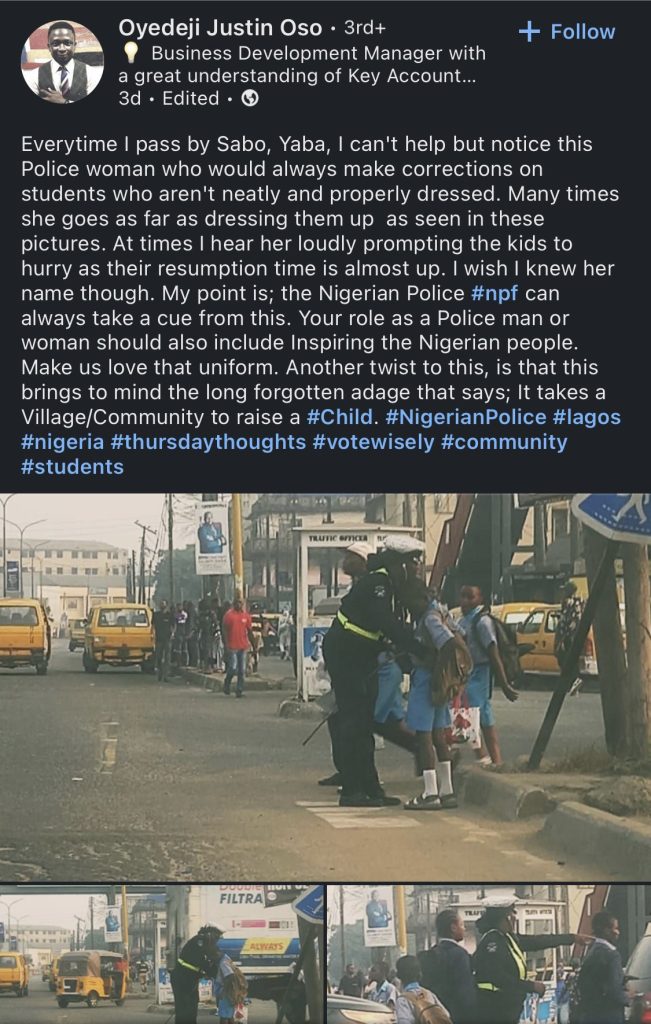 In one of the pictures, she is seen straightening up the school shirt of a pupil.
Many are glad that she is doing her part to promote responsible behaviour in the Nigerian society. Some commentators even admitted they had seen her doing so severally.