A lady who is set to get married, has revealed how she first met her fiance in Mami market at the NYSC Orientation camp in Ogun state. The couple identified as Oghene Ochuko and Udo Mfreke Effong, first met themselves in 2015 during their days as Corps members and lost touch few months after passing out – only to be reunited in 2018.
They are now set to wed traditionally on Thursday, March 28 while the White wedding will take place on Saturday, March 30th.
Read how they met each other below.
FROM MAMI MARKET TO THE ALTAR
I remember the first hello in 2015 at Ogun State NYSC orientation camp stadium Sagamu where we went for band rehearsals after our inauguration as corp members. Yes it was love at first sight but then it wasn't just in for that 3weeks camp relationship. It was after the first rehearsals that day he asked for my number so I can call and remind him the time for the next rehearsals. I relunctantly gave out my number"Story! which rehearsals brother was up to something else.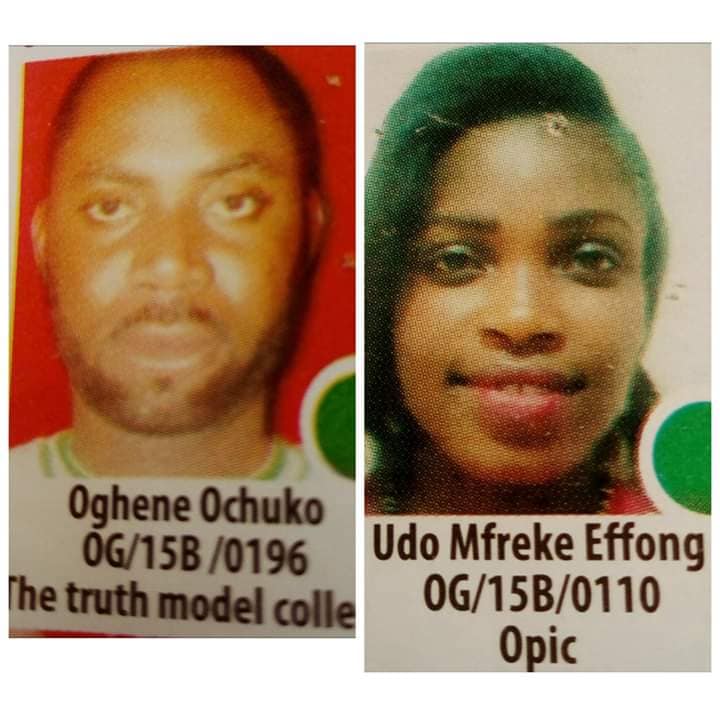 Later that night, a call came in, guess what he was the one calling, asking me to meet him at Mami market.But bros we are not rehearsing this night now I replied , he laughed and said he just wanted to have a discussion with me.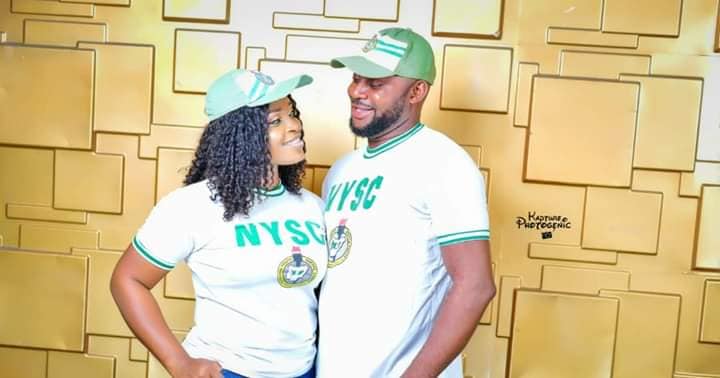 We couldn't see that night all our conversation was now on the phone, waking up to his calls and sleeping with his calls…(oh Dah Love don start ooo lmao).
Oh and how can I forget the plenty plenty fresh fish pepper soup with white rice at Mani market that year especially the one during Camp fire night although those wicked soldiers did not allow me to finish it(wicked soldiers).
I can recal crying like a baby when leaving the house because of the small money mum and dad gave me to take to camp but at the end I didn't spend a dime. Chai, praise the Lord somebody!.
Instead, I left camp with more(indeed love is a beautiful thing ooo lol). The memories are still very fresh.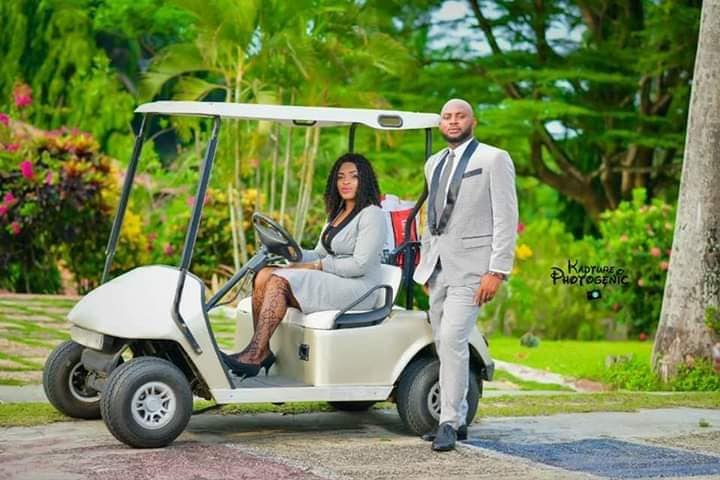 After the plenty plenty love during NYSC and few months after NYSC we lost each others contact all thanks to Facebook that connected us back in February 2018. We started dating February 2018,he asked and I said yes in October 2018.
Join us as we make this right come 28th n 30th March 2019.