Six months ago, a street gala hawker Named Ugochukwu Ebere went viral after he gave most of his goods to prisoners who were being moved in a van to Ikoyi Prison.
Well, Ugochukwu is no longer a street galaboy. He is now a Store owner thanks to Rite Food Limited.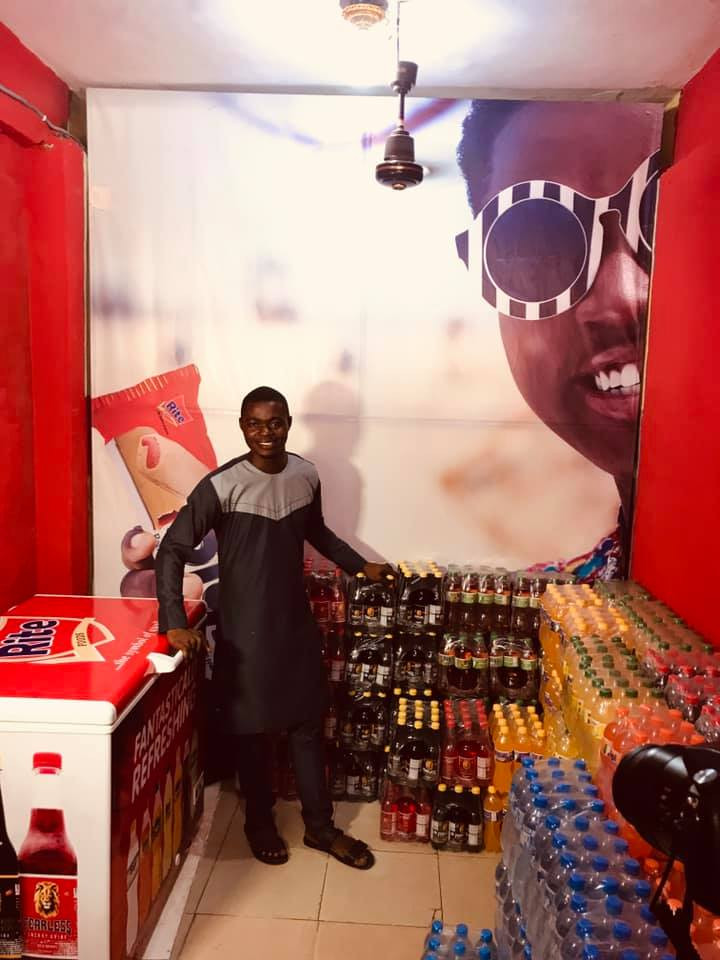 The prisoners were being transported in a Nigeria Prison Force van heading to Ikoyi Prison but were stuck in traffic. As usual, the prisoners stretched out their hands through the tiny holes by the sides of the van and Ibere took some of the Gala he was selling and began distributing to the prisoners for free.
His story was shared on social media and his act of kidness warmed him up to so many Nigerians.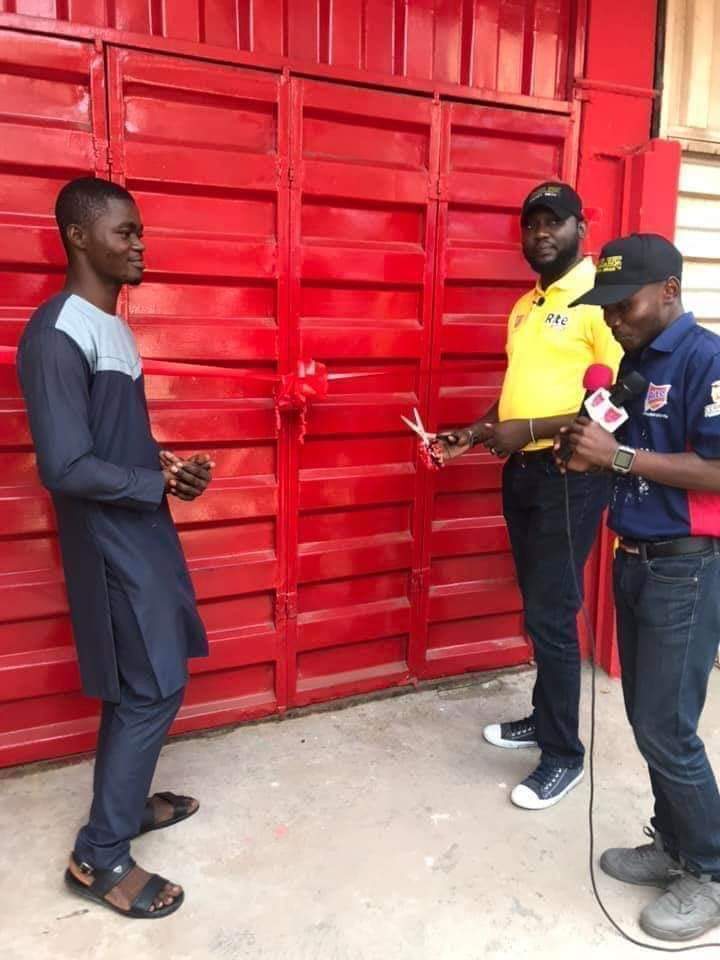 Today, Ugochukwu who was once a prisoner as well, opened a distribution store where he will be selling food products in bulk to retailers.
Facebook user, Denike Ajitena who shared the new photos of Ugochukwu in his store, wrote
About 6 months back, we meet Ugochukwu, a street hawker giving out his wares to prisoners in traffic. His act of generosity was so touching, we opened our hearts and wallets to him. For the first time, we gave him hope of his dreams becoming a reality as generous donations were made to him from all over the world.
Today, thanks to Rite Food Limited, #Galaboy has become Ugochukwu Ibere Stores! Rite Foods has opened a store for him, fully stocked with Rite Foods products – Sausage Rolls, Sodas drinks, energy drinks and bottled water, ALL FREE for the period of the contract! FREE! FREE!! FREE!!!
It was beyond imagination. How could he have guessed that his act of kindness would generate such goodwill?! From selling out of a carton in traffic to owing a store! How long would it have taken him to save for rent alone?? And the brand new equipment the company put?? And he will even be able to add provisions and general grocery items to the free products, thanks to your donations!!
And as i say to you all the time, Ugochukwu, this is only the beginning. God has only just began and won't stop until we see "importer, exporter" and much more added to your name! Stay blessed