The winner of the recently-concluded Big Brother Naija season 5 reality show, Olamilekan Agbelesebioba popularly known as Laycon got a donation of N5 million and a three-bedroom bungalow from Governor Dapo Abiodun of Ogun state on Tuesday October 6.
The governor announced the donation when he hosted Laycon in his office in Abeokuta, the state capital. He also appointed Laycon a Youth Ambassador in the state.
He expressed the hope that his good character, excellence, good virtues, calmness and integrity would serve as a model to the youths in the state.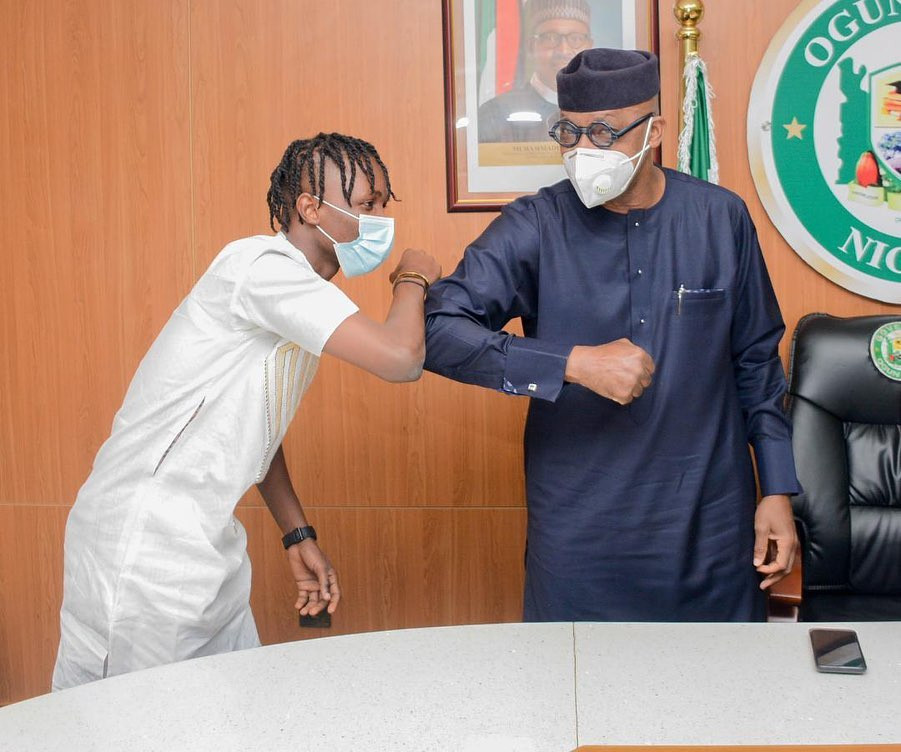 The governor said despite all the odds, temptations and provocations while he was in the House, Laycon was able to come out unscathed and uninvolved in any scandal or immoral act.
"You have also demonstrated, with the way you carried out your assigned tasks in the House with comportment, intellectual responses to questions and your spirit of fair-play through which your academic achievement at the University of Lagos was earned.
"This has also shown that our universities can and still produce graduates who are found worthy in both character and learning.
"Indeed, what we are celebrating today is much more than the entertainment that the House provided, but what you represent: a rare combination of prodigious intellect, academic excellence, multi-faceted talents, character and resilience.
"I believe your career will draw inspiration from great sons and daughters of Ogun, who have made their marks in their respective chosen careers," he said.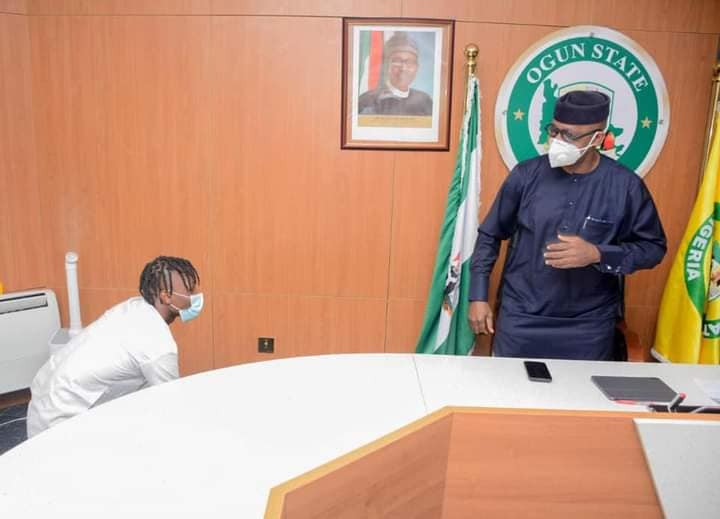 The governor said he was impressed with Laycon's display while in the House, just as he urged parents and guardians to help in nurturing the talents of their children and wards in order for them to be useful to themselves and the society in the future.
He maintained that parents and guardians should realize that there is life outside the four walls of classrooms, "as entertainers are also successful men and women, who are contributing to national development".
Laycon prostrated as he expressed his appreciation for the appointment as well as the house and cash gift.
Meanwhile, many Nigerians on Twitter were displeased that Laycon who already won N85 million worth of prizes from a reality show should be given more money while several struggling youths get no financial assistance from the state.
Olubunmi Samuel wrote,
"This year overall best students in JETS competition throughout Nigeria were not recognized by the governor despite making the state proud. So it's those set of people that locked themselves up in a room engaging in every form of immoral acts that can inspire the Governor?"
Taiwo Sulaimon wrote,
"What a waste of Ogun State money! You should be ashamed of yourself. You don't give productive people cash gift. You are a disgrace Mr Governor."
Another netizen Funmilayo Oresile wrote,
"This is totally a disgrace to the Ogun State Government. Do you know how many brilliant citizens of Ogun State are out there suffering, that can't even get a living? Some are wandering around to get school fees, while some had graduated years ago with good grades but nothing to do as a living. Does it mean education is not the best legacy any longer? Why do we embrace immorality over education? What lesson does the just concluded BBNaija input in the lives of the youth or what impact does it have over the nation? It's better you look for something doing rather than doing rubbish."
See more reactions below,