The controversial handover note from the former Governor of Imo state, Rochas Okorocha, to Governor Emeka Ihedioha has finally been accepted by the SSG, Uche Onyeagocha, from the Principle Secretary to the Immediate past Governor, Arch. Emeka Duru, yesterday, 6th June, 2019 at the Cabinet Office, Owerri.
Recall that Governor Ihedioha had raised alarm that no document was handed over to him by his predecessor. While, the aides of former governor Okorocha made it clear in their response that Governor Ihedioha refused to honour the invitations from the Okorocha to be given the handover notes properly before the inauguration.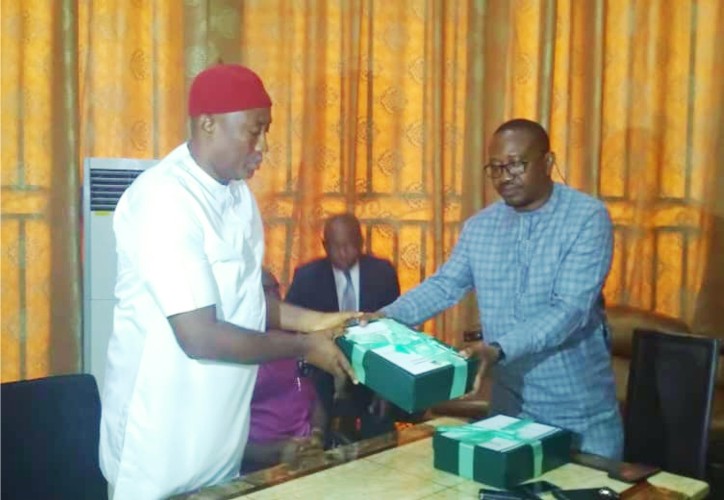 Okorocha's aide backed up his argument with a photo of the copy of the over 400-page handover document which was said to be with the principal secretary who had also made series of attempt to handover the said document before and after the inauguration of 29th May.
After receiving the document on behalf of the governor on Thursday, the SSG, handed over the Note to the Chief of Staff, Chris Okewulonu.
The Chief of Staff Further said, "a copy of the hand over Note should have been sent to the incoming before now for proper view between the outgoing and incoming Governor's.
"We will go through the Document and further study them, and then let Imolites judge weather the said Hand over Note meets the Standard Requirements".