A man identified as Mr. Onyeachonam Chinwuba has allegedly poured his wife, Añurika a harmful substance believed to be acid on Wednesday after she asked him for divorce.
According to the Anambra State Commissioner for Children and Women Affairs, Lady Ndidi Mezue, the victim who had sought divorce, accusing her husband of living a questionable life, was with her husband in the Ministry of Children and Women Affairs, Awka, yesterday and earlier today where their differences were thought to have been resolved.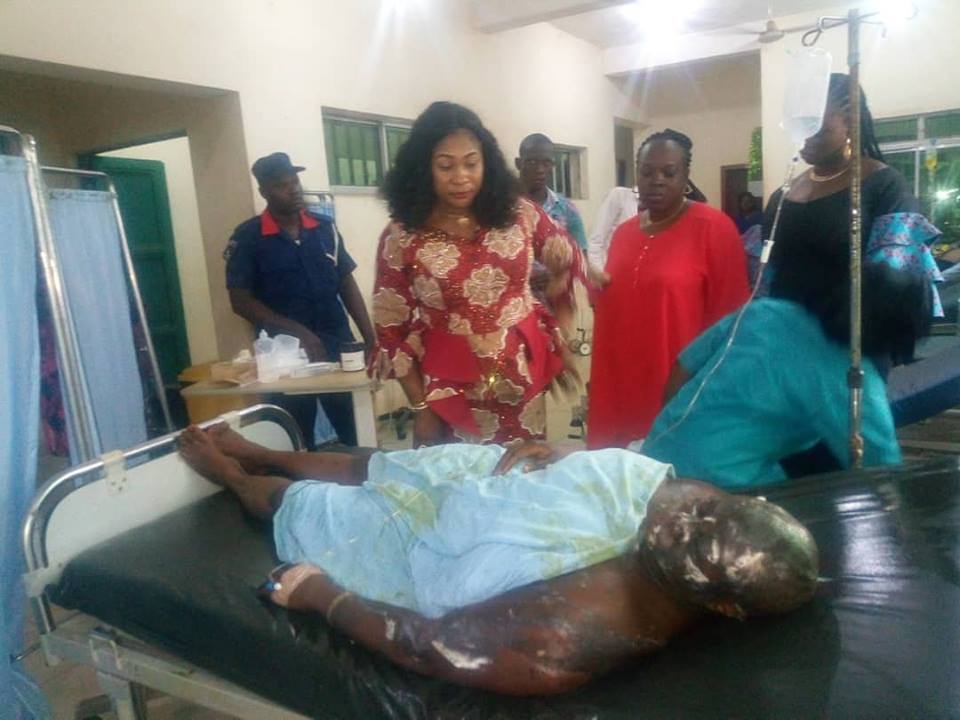 It was after they left the Ministry that the husband reached for a bottle containing the harmful substance, which he hid in his clothes, and poured on the victim, causing serious burns on her face down to her body.
The victim was then rushed to the Chukwuemeka Odumegwu Ojukwu University Teaching Hospital, where the Commissioner, Lady Mezue, has already gone to visit and promised to support her.
The husband, who is already in the custody of the police, is a native of Mmiata-Anam, in Anambra West Local Council Area.