A Nigerian Activist, Emeka Anudu has called for justice for a Nigerian worker who was allegedly murdered on Saturday, September 21st, by his South Korean co-worker at CC7 Construction Company in Lekki, Lagos state.
The deceased who has been identified as Chinua Nwogu was a graduate of Mass Communications, Federal Polytechnic, Oko and also has a diploma in Chinese Language from the same Institution.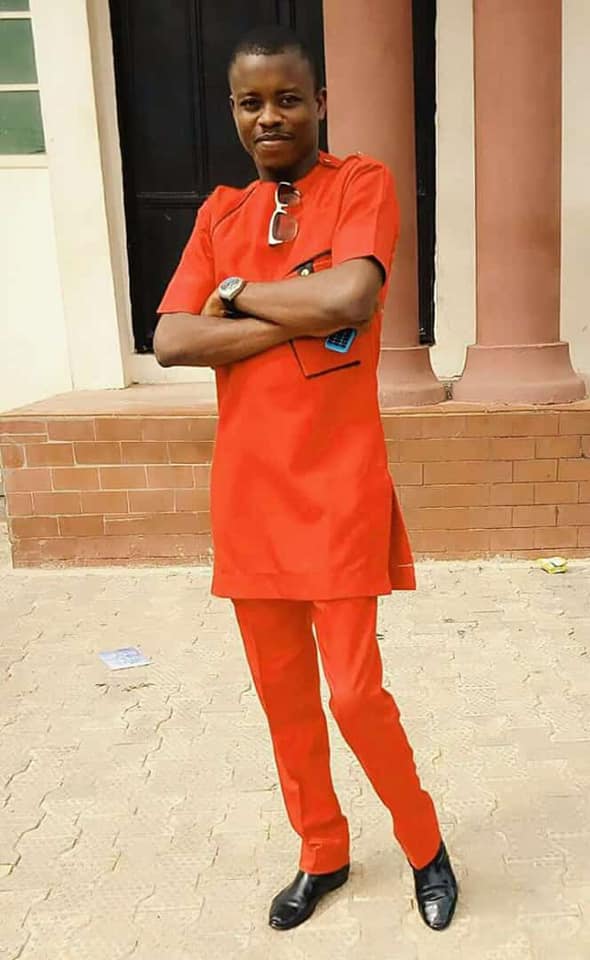 Chinua, according to multiple reports, was an indigene of Imo State and worked at the construction company as a Chinese translator.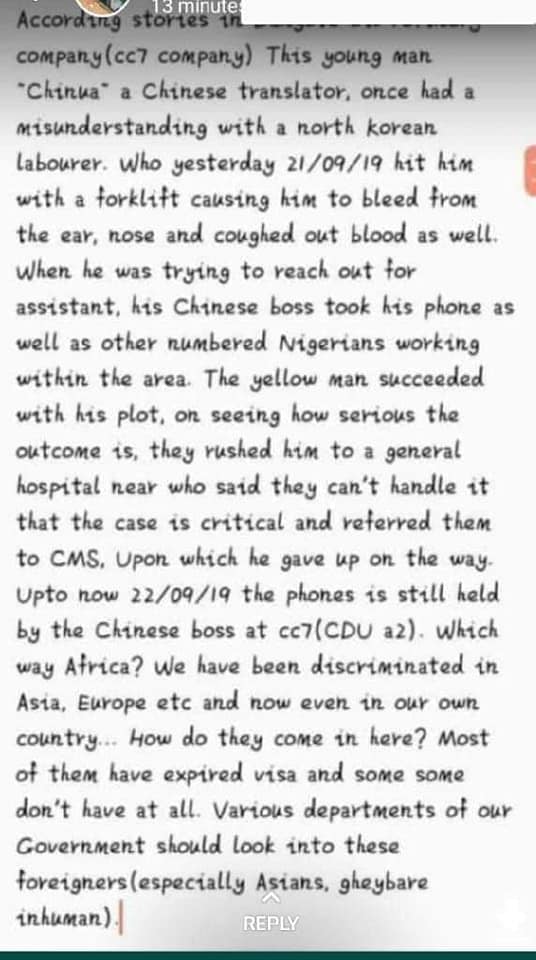 Sharing the above message he got and a video, Emeka Anudu wrote on Facebook:
"HE WAS MURDERED IN HIS OWN COUNTRY BY A NORTH KOREAN SADIST
This is not xenophobic saga, this is wickedness , this is murder , this is evil. CHINUA NWOGU hails from Imo State, a schooled graduate of Mass communication, and also holds a diploma in Chinese Language all in federal polytechnic Oko.
"Until he was murdered by a North Korean co worker at CC7 Construction company Lekki Lagos over a mere misunderstanding, he works with the company as a Chinese translator . Below are the supportive clips and testimony from his fellow African colleague showing how cruel they were to him, and how they allowed him to die.
"The company wanted to claim it was an accident, just to protect the interest of their foreign brothers and that of the companies image. This murderous act could still be going on , and could be any of our relation. Currently, there is an ongoing protest in the companies premises seeking justice to the death of this my friend and course mate then in school.. We pray you to please share this across various media platforms till it gets to the concerned Authority, to his state Governor, senator representing his Zone, and that of their House representative."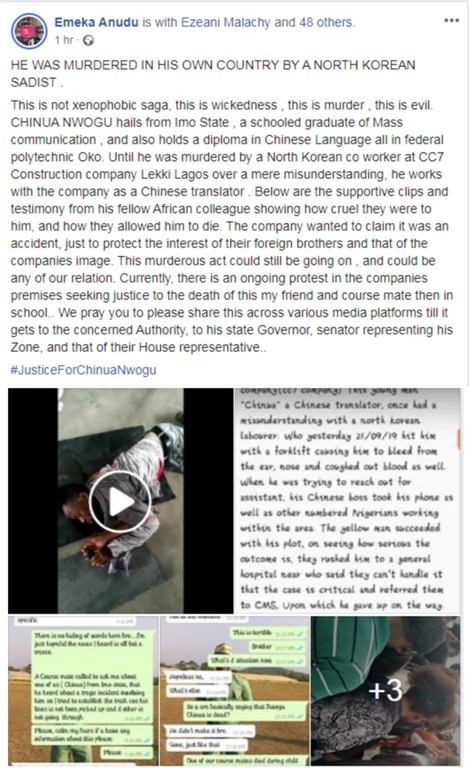 The video below captures the moment Chinua was struggling with the wounds he sustained before he finally gave up.