Since yesterday, Access bank has been trending on different social media platforms as angry customers took to different platforms to call out the bank over 'outrageous stamp duty charges'.
At a time when the Covid-19 pandemic has dug deep into many people's finances, 'unnecessary' deductions from financial institutions will easily receive a lot of backlash.
Some aggrieved customers even planned to troop to the bank on Monday to protest by closing their accounts with Access Bank, to serve as a caution to other banks who might be planning on taking similar path.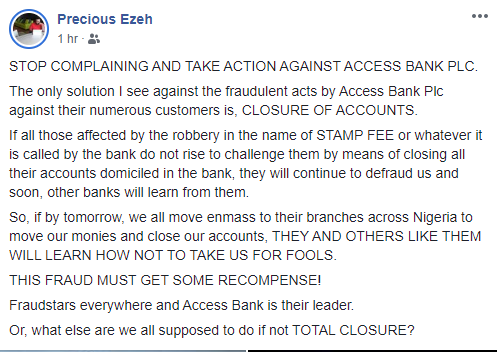 Although the 'stamp duty charges' that is the source of controversy is not the making of Access bank but a policy made by the Federal Government, as we learnt. We gathered that the money will be remitted to the CBN.
So, we think that the timely decision of the bank to announce on Sunday, their plan to refund the deductions made on customers' accounts, has saved the bank from chaos that might have greeted their branches nationwide on Monday.
What do you think? Read the banks statement below and give us your thoughts in the comment section below.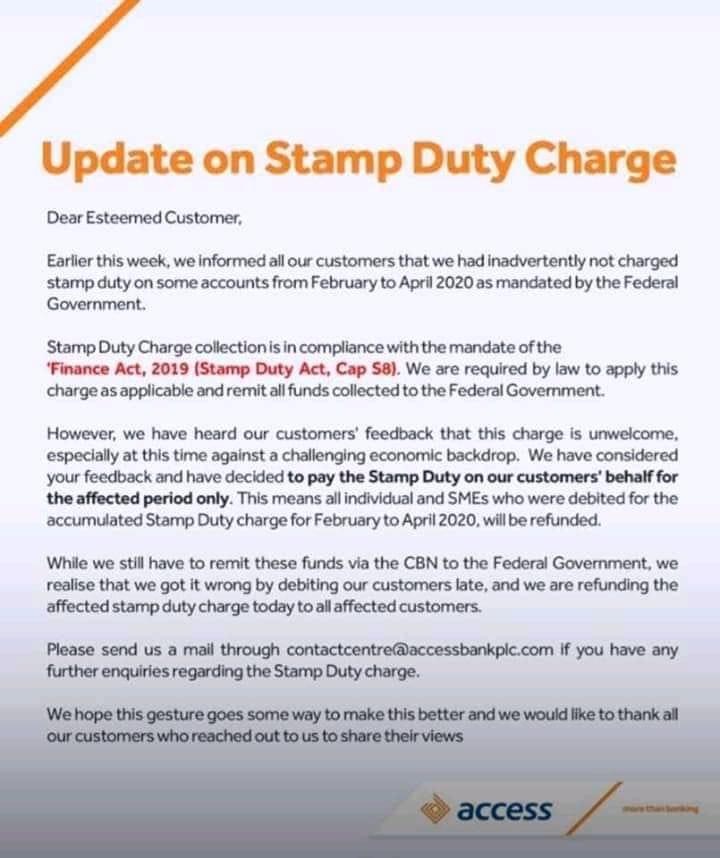 Partner with Expressiveinfo, let's help your business/brand reach a wider audience.
Advertise with us today!
Call 08039323645, 08071610134