Veteran Nollywood actor, Pete Edochie has once again opened up the gates of controversy as he dug into the concepts of reincarnation, homosexuality, 'feminism', and single motherhood, explaining them with the deep understanding of the Igbo traditional belief and cosmology.
In a videos going viral, Edochie explained how a 'spirit child', known as "Ogbanje' in Igboland (Abiku in Yoruba) can be born again (reincarnate). He said that when a child is born and looks sickly, if he or she is suspected to be an 'Ogbanje', a mark is put on the child's hand. If the child eventually dies, and a child is born later with that same mark, they will realise that it was the same child that had died before that had come back.
While commenting on homosexuality, the veteran actor explained that it is caused when there is a reincarnation of a man who was once a girl in the 'former world'.
According to him, when a child born as a girl dies, the child may be born again (reincarnate) into a family as boy. In that case, the spirit in that child is a girl, while the body is a boy. So, when the child grows up, he is very likely to by attracted to a boy because the spirit is a girl.
He also spoke about feminism and being a single mother. Watch the videos below and hear all he said. You will also see some of comments that trailed his exposition.
Read comments below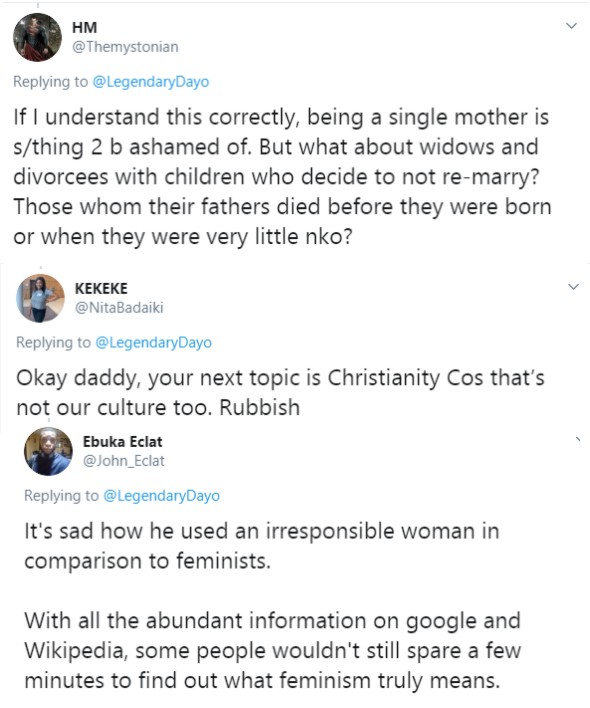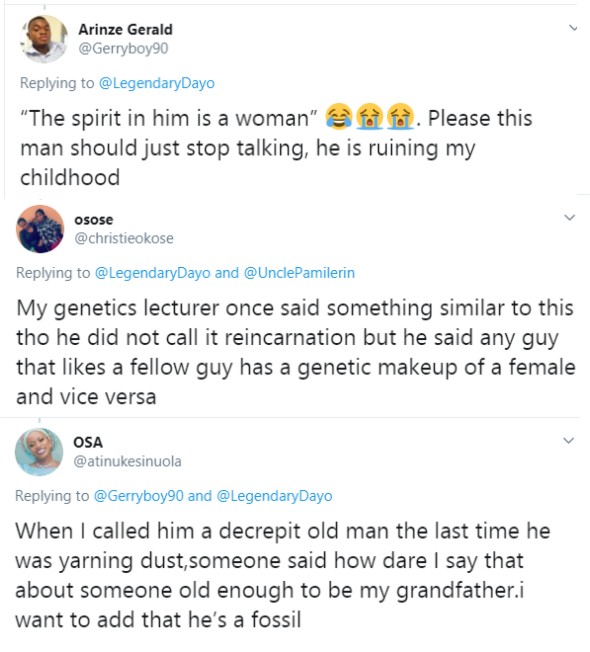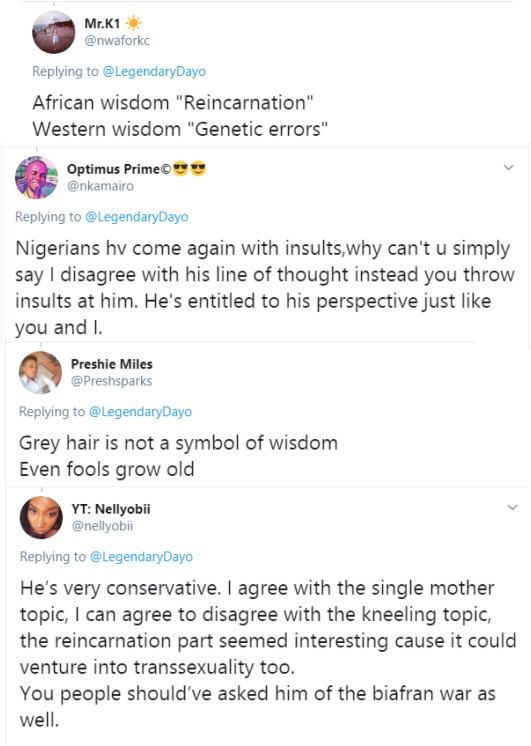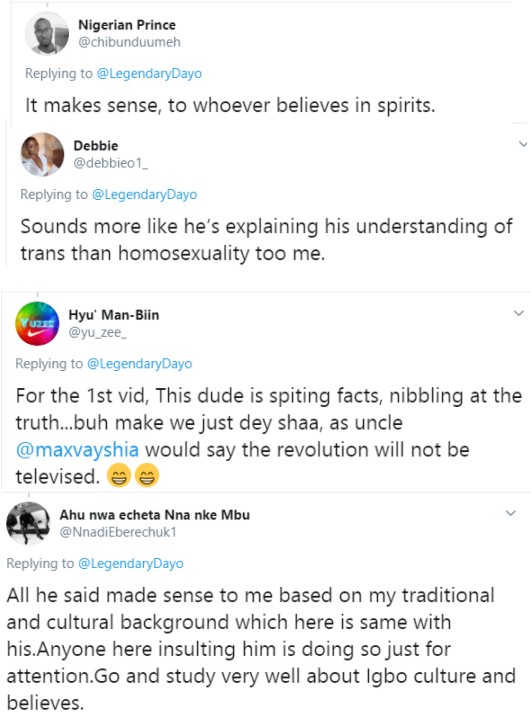 Partner with Expressiveinfo, let's help your business/brand reach a wider audience.
Advertise with us today!
Call 08039323645, 08071610134