It was a dark Monday for residents of Awo-Omamma in Oru East Local Government Area of Imo state as the gun battle between unknown gunmen and operatives of the Nigeria Army resulted in the burning of houses, shops and vehicles in the area.
According to multiple reports, about 3:52pm on Monday, a group of armed men who arrived the area in their convoy attacked soldiers and killed one in the process.
Pained by the alleged killing of a soldier, his colleagues allegedly mobilised to the area and revisited the place in fury, unleashing multiple gun fire that ignited the area.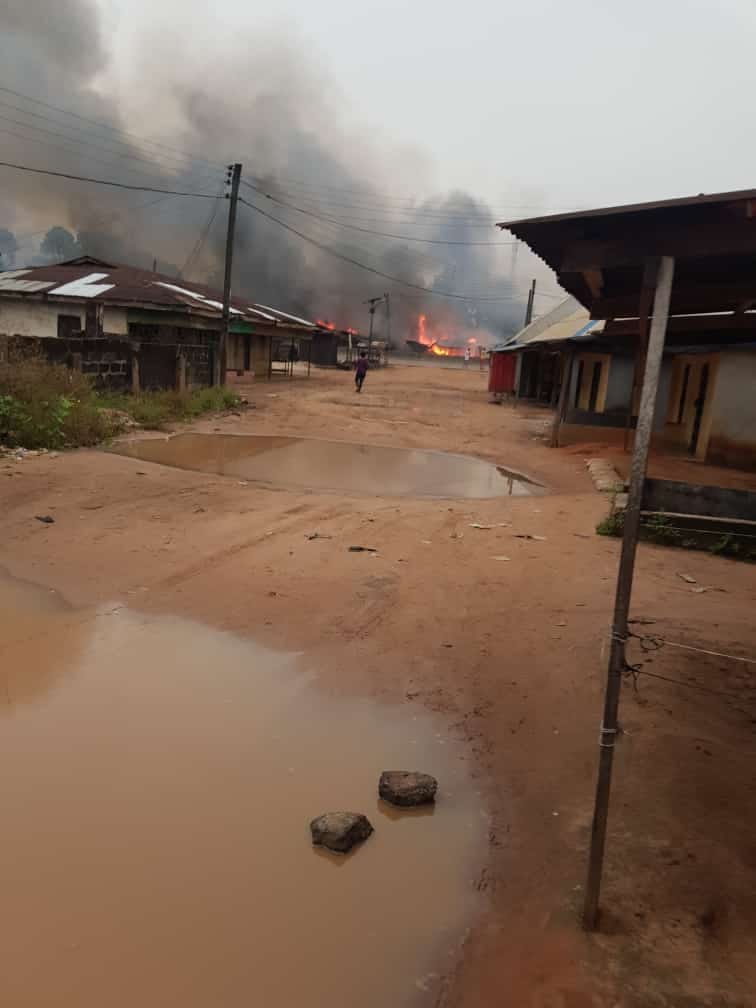 A different version from a resident from the area was that, "There was a clash between unknown gunmen and security agents in Awo-Omamma. The gun battle fired from different sides ignited fire from one of the inflammable substances packed in the shops and vehicles in the area and the fire travelled from one house to the other and burnt even commercial buses, filling stations. People shops were destroyed by fire."
Meanwhile, many residents have been rendered homeless as their personal belongings have all been burnt to ashes. Mostly affected were the businessmen and women that watched helplessly as their wares got destroyed by fire.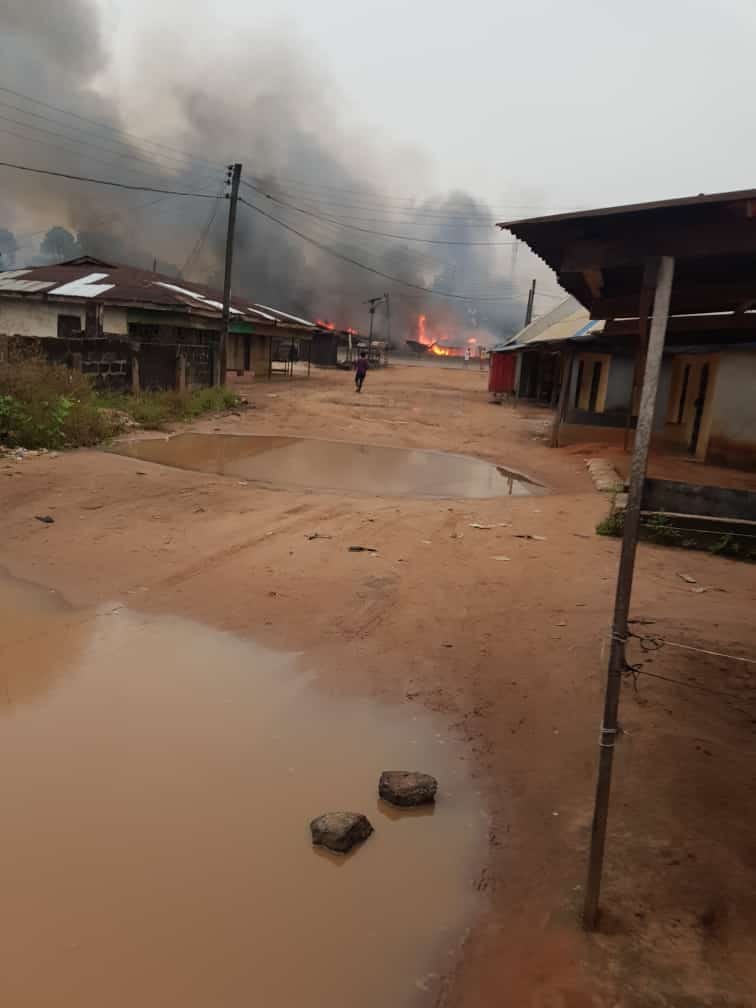 Some of the residents of the affected communities were later seen fleeing through the bushes to an unknown destination. They were seen carrying their belongings and dragging their children along with them.
According to a source, "We are running away with our children with a few of our properties. We don't want to be killed. We want to be safe. Let us go where nobody will kill us." See video of the fleeing residents below.