Meet Young Regent Taiwo Oyebola Agbona, the ruler of Aaye Town in Ondo State. The Regent was crowned in 2017, to rule until the traditional chief chooses the next King.
The idea of a female King ruling a town in Nigeria is not common, but it is not unheard of. This young beauty, Regent Taiwo Oyebola Agbona, is proof that this idea exist, since she has been doing this for a year.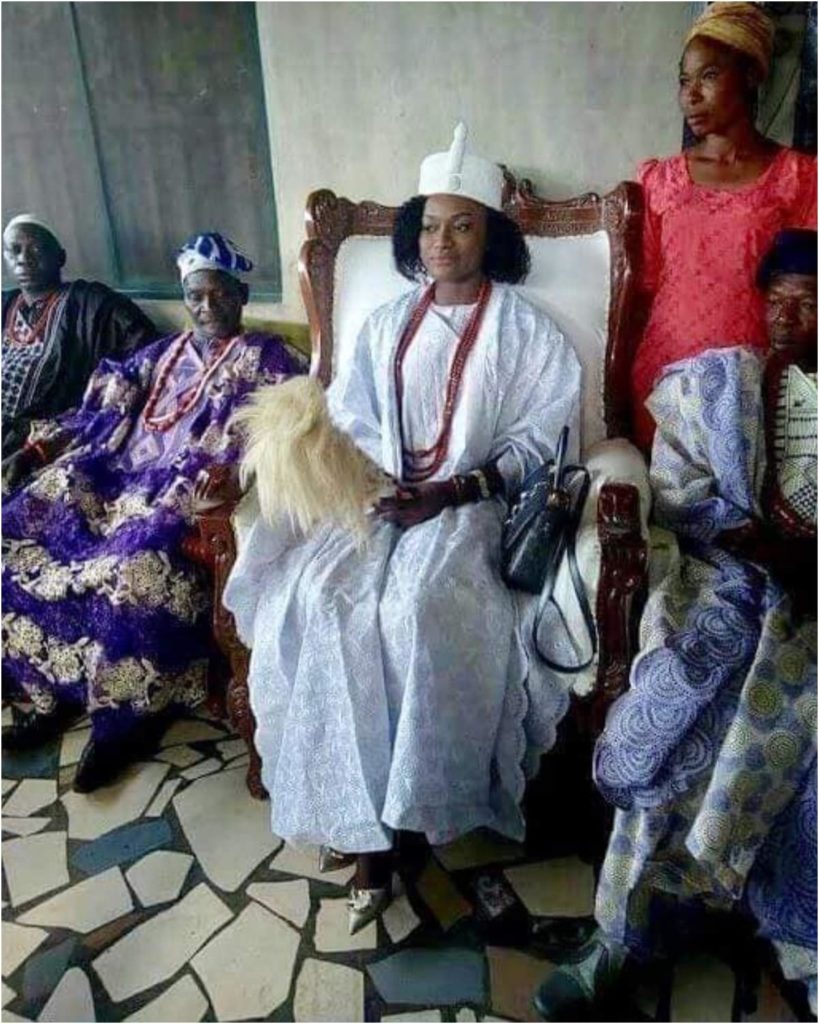 Regent Taiwo Oyebola Agbona had been crowned in 2017, to temporarily take the throne of her ancestors until the traditional chief that appoints Kings (Afobaje) chooses one through the guidance of their ancestors.
It was gathered that the Regent was chosen due to the fact that she is the first girl child. She was crowned to take the throne after, the Alaaye of Aaye Oba Agbona Orimori 11, passed and joined his ancestors on May 4, 2017.
The Regent had graduated from Achievers University in Owo, Ondo. She had studied medical laboratory science.
According to reports, the Regent is forbidden to kneel to any human being, she is not allowed to eat in public, she must not have intercourse and must always wear royal attire of Kings.