Nduka Anyanwu, for the APGA candidate for Ahiazu Mbaise State Constituency has confirmed that he is still in the race, ahead of the re-run announced to take place soon.
The Independent National Electoral Commission (INEC) had announced that the election in Ahaizu Mbaise is inconclusive and a rerun to be held on a yet to be announced date.
Ahead of the re-run, there has been rumour that the APGA candidate, Anyanwu has collected some money to jettison his ambition.
Speaking to the press on Saturday, March 25, the Anyanwu denied ever stepping down for any candidate and unequivocally stated that he is still in the race to serve his people.
Read his full statement below.
I AM STILL IN THE RACE TO REDEEM AHIAZU MBAISE AT IMO STATE HOUSE OF ASSEMBLY; PLEASE, SHUN MISCHIEF MAKERS
May I unequivocally state it clear to the good people of Ahiazu Mbaise State Constituency, that I am still very much in the race to serve my people at the Imo State House of Assembly. Please, discountenance every contrary rumour or deceit from any quarters, stating that I collected the sum of N10,000,000 from the PDP and gave up my quest to serve my people.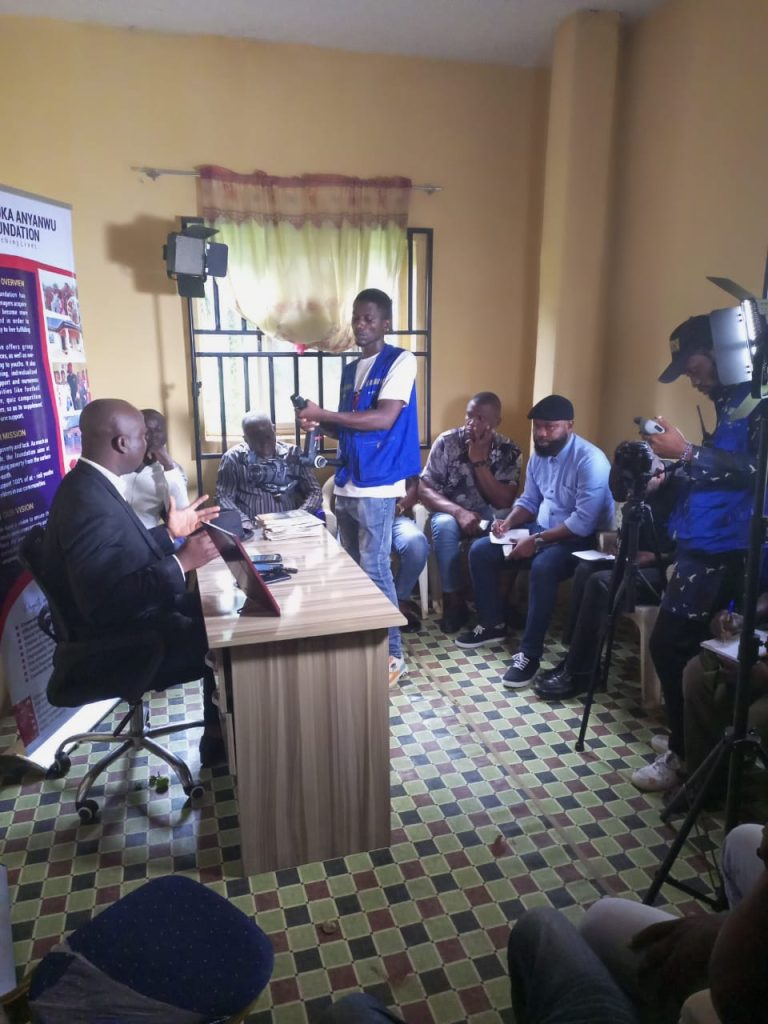 In all sincerity, the above allegation is not only baseless but petty, considering the fact that I personally feel insulted to be equated with such filth; I CANNOT and WILL NEVER collect bribe from anyone to circumvent a genuine ambition to save my people from misrepresentation and deceit; which the PDP and APC have been known for over the years.
In my nature, I would have ignored the inglorious and wayward fellow, who is peddling the lies, but for the sake of the unsuspecting public, especially ndi Ahiazu Mbaise, I have decided to make this clarification. Of a truth, it's only the peddlers of the false news that are capable of indulging in such betrayal, as there are rumours of collaboration between the APC and PDP to keep ndi Ahiazu Mbaise, Imo State and Nigeria in perpetual retrogression.
Seriously speaking, my venturing into politics is to bring an end to misrepresentation, deceits and lies that they have used to hold our people backward over the years. This is time for a paradigm shift from the old normal to a new normal. Our people must be liberated from the shackles of these mischief makers and repositioned for better and effective representation.
At this point, I wish to state categorically once again that I am still very much in the race for the soul of Ahiazu Mbaise at the Imo House of Assembly. I also wish to state that the peddlers of the false news are agents of darkness, whose only interest is to keep our people in perpetual poverty through deceits and lies of this nature. No wonder they have been levelling all sorts of lies and propaganda against my person.
Please, my dear good people of Ahiazu Mbaise, let's shun these deceivers and vote for our libration from the demonic possession of PDP and APC. Come out and vote for a better and progressive Ahiazu Mbaise. Vote for APGA.
Hon. Nduka V. A. Anyanwu
(APGA candidate for Ahiazu Mbaise State Constituency)