A Nigerian medical student has said that he can't pay bride price for a woman that is not a virgin.
In his argument, he compared a woman to a bottle or can of drink which he won't pay for if he finds it open on a shelf in a mall. Read what he wrote on Twitter below.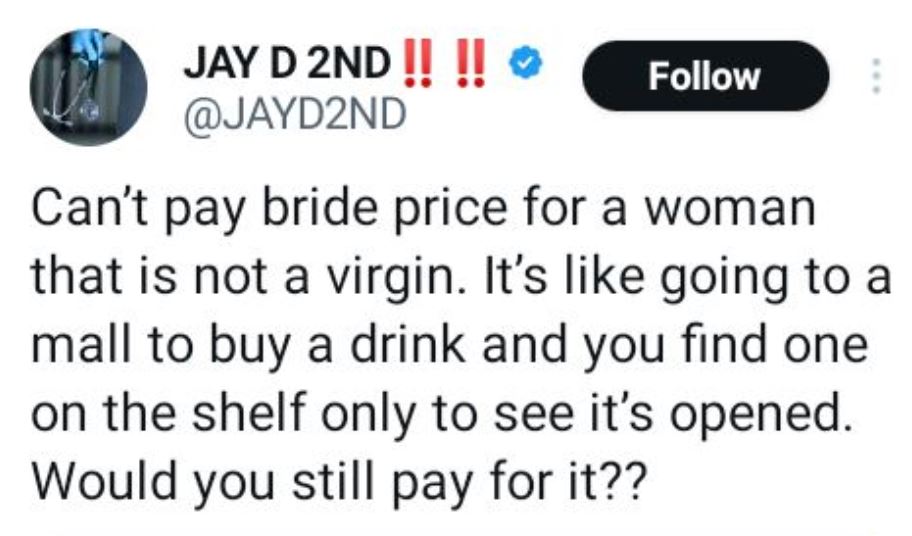 In another news, Expressiveinfo reported that veteran actor, Pete Edochie expressed shock at the separation of his junior colleague, Chioma Chukwuka Akpota and her estranged husband.
Some time in 2022, rumours circulated the thespian, who has been married for over 15 years and very private, is no longer with her husband.
She somehow hinted the public about the crash of her marriage at the time as all her social media posts ended with maiden name, 'Chioma Chukwuka'.
Despite the rumoured separation, the movie star failed to debunk or confirm the reports about her marriage.
In an interview with media personality, Chude Jideonwo, Pete frowned at the increase in divorce in the Nollywood industry.