A lady has taken to twitter to narrate how she was harassed for refusing to pay up an outrageous overestimated electricity bill.
Read below as she narrated her ordeal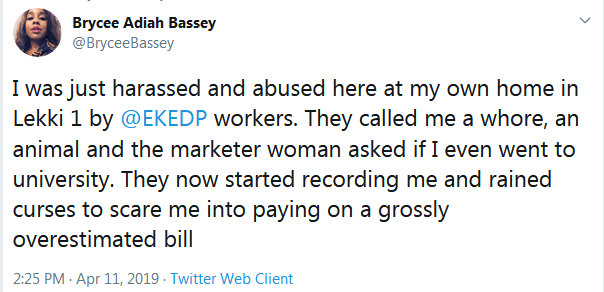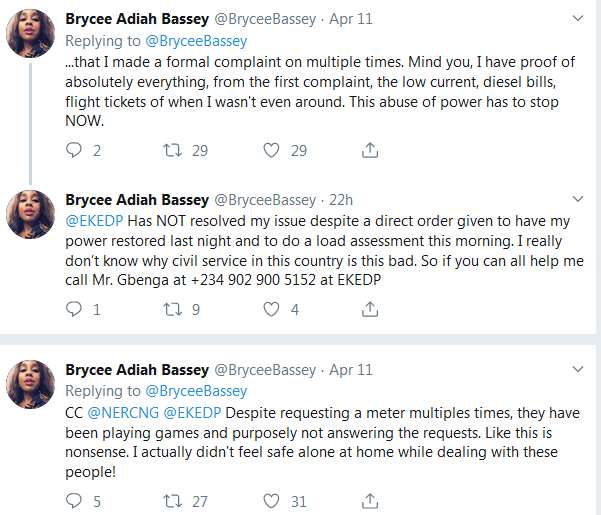 Below are her overestimated bills for different months, from October, 2018 to April, 2019 where she was billed N21,000 in October, 2018; N30,000 for December, 2018; N49,000 for March 2019; and finally N62,000 for April, 2019. These bills are estimated for a month!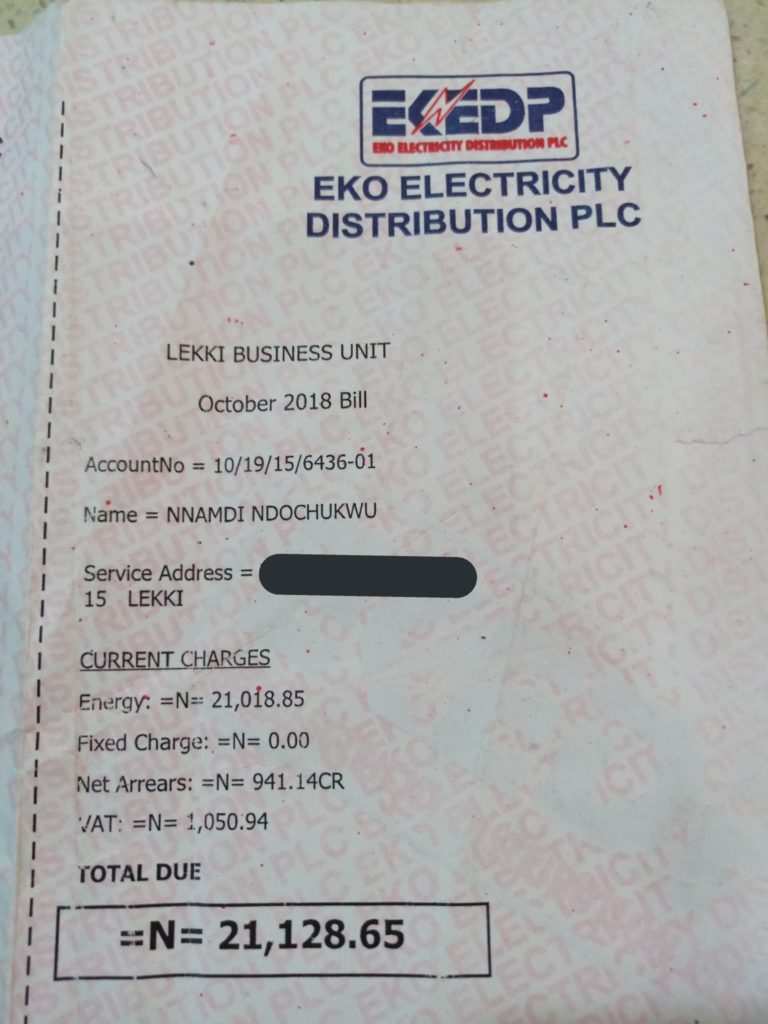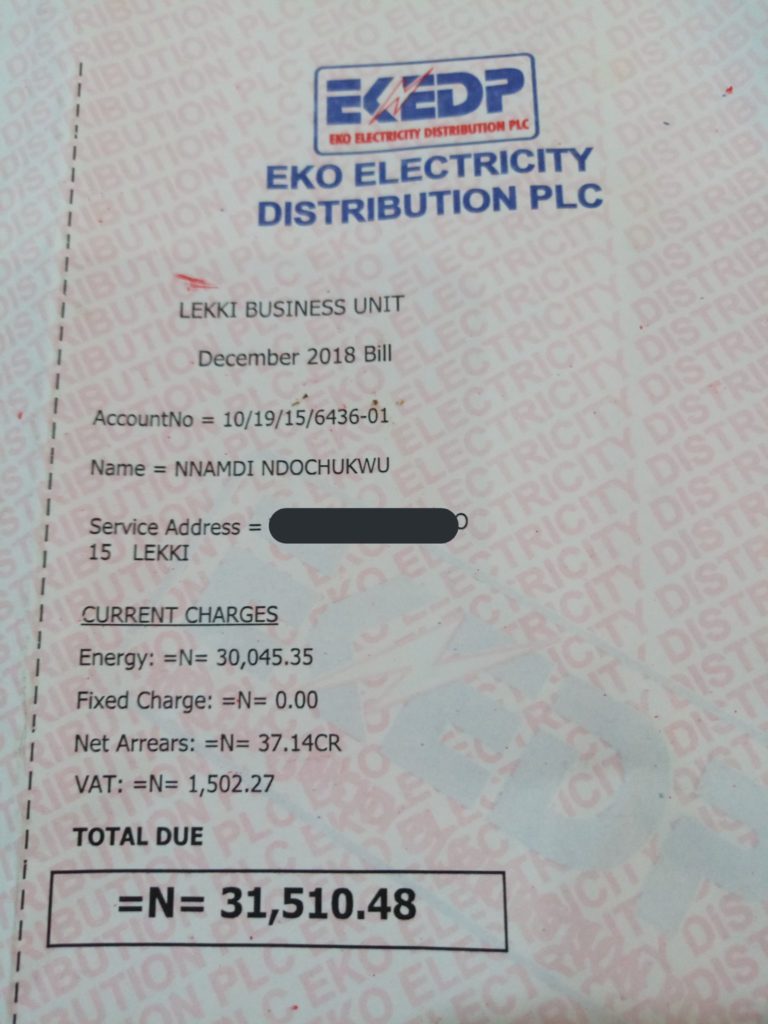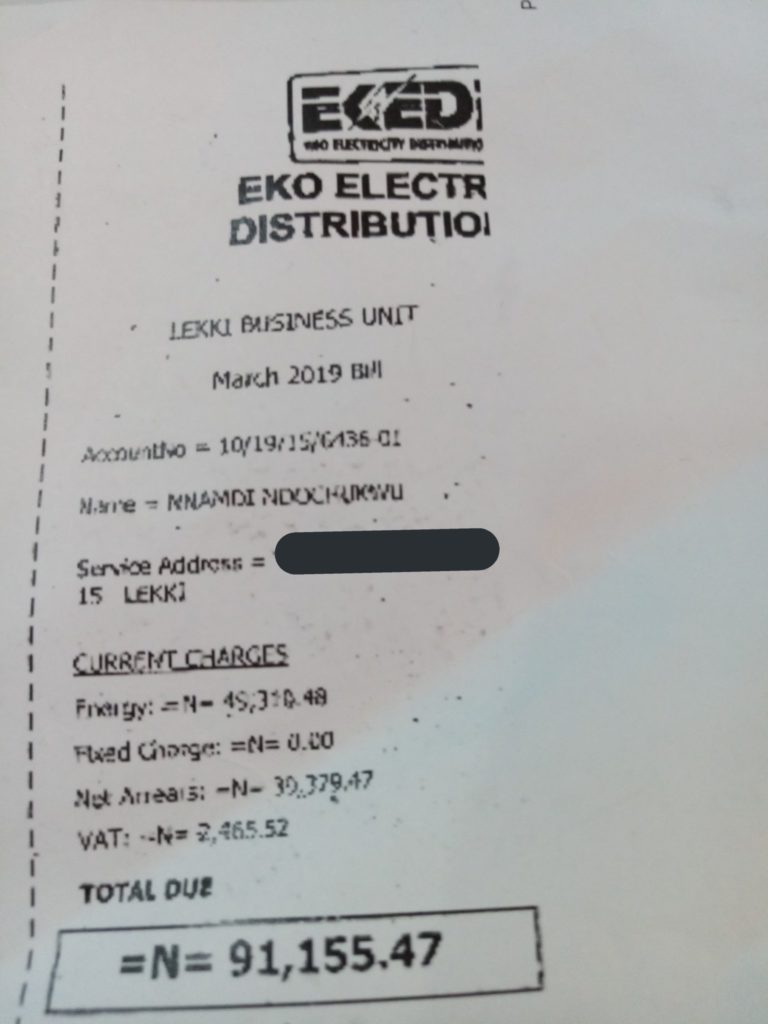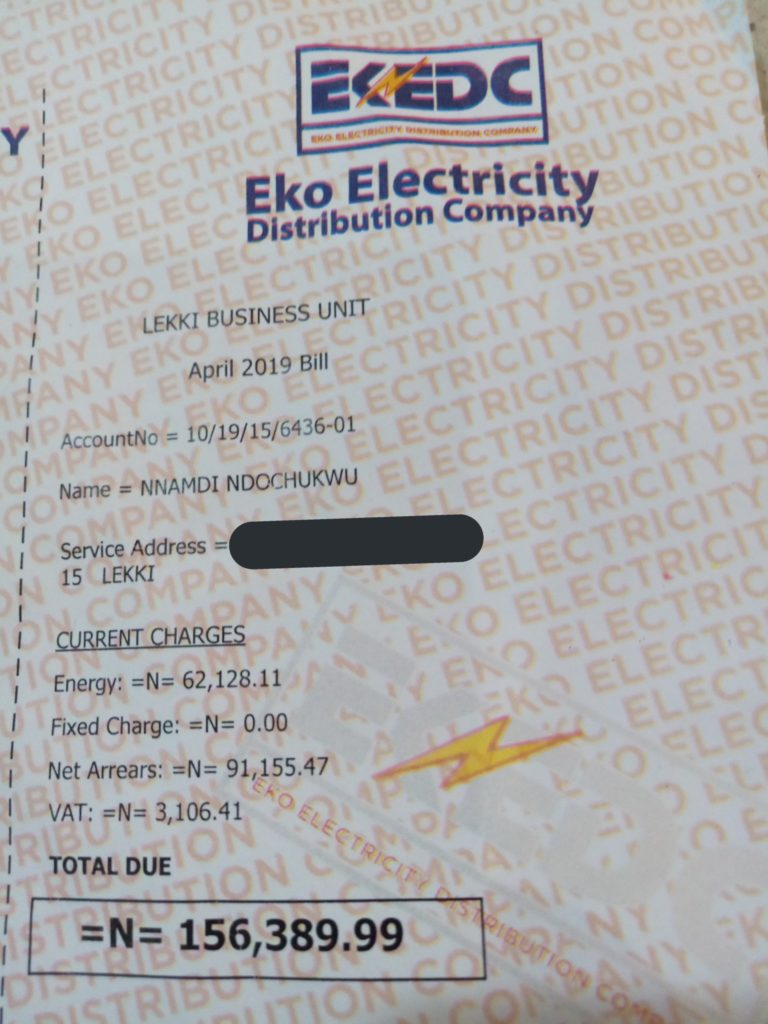 Fortunately, her outcry on Twitter attracted a lot of condemnation from Nigerians who began to call the relevant authorities to look into her case.
Later she shared that her electricity problem was being handled and power to be restored in her apartment.
She wrote: