Popular celebrity stylist, Toyin Lawani has taken to Instagram to point out the bias in the society where success of women are often linked to sexual relations with men, while same is not usually said about the success of men.
The serial entrepreneur shared photos of herself clad in one of her designs tagged Gender Credibility Deficit. She posed next to two topless men in chains, adding that women are ruling the new world.
She said the world has so far been ruled by men who "set limits to the female" on what they can achieve.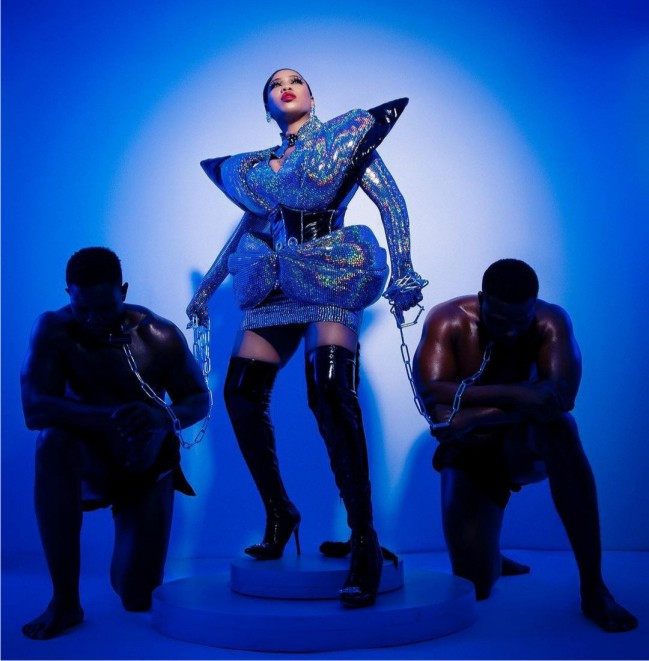 She added that she isn't restricted by those limits. She also said that some men can't do what she does daily yet they "like to give commands because they feel women are their toys."
She further stated that she has a daughter and a son who breathe the same air and she will ensure that none is enslaved by gender perceptions because "gender is not a measure of success or height".
Read her post below.