The governor of Imo State, Emeka Ihedioha has been accused of displaying a frightening proclivity for showiness and drama. This is according to the press article released yesterday by one of the governor's critics, Johnbull Chikwe.
Chikwe, quoting some interest groups in the State, opined that "the governor abandoned State business to go on some wasteful showboating at his native Mbaise, where he commissioned about ten poles of solar powered street light."
Recall that governor Ihedioha was at Ezinihitte Mbaise LGA on Tuesday to inaugurate the installation of Japanese Solar-powered Street Light attracted by a Non-governmental organisation, Development Dynamics. Read previous post here.
The governor was accused of using the state resources to treat "the Japanese guests, journalists and other invitees who joined him at his Mbutu residence".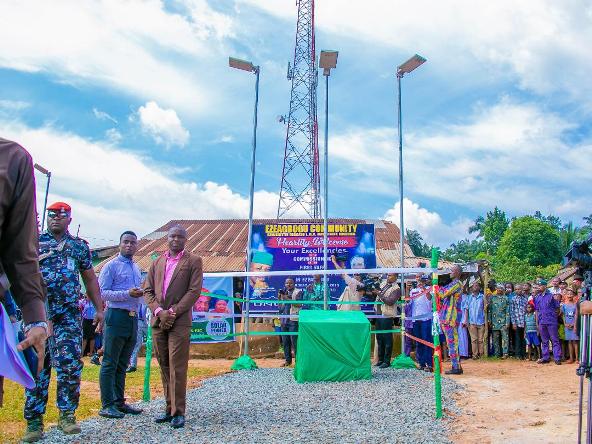 Chikwe went further to chastise the governor for inaugurating solar powered poles for lighting less than one kilometer stretch of road in Ezeagbogu community of Ezinihitte Mbaise.
Speaking further, he quoted some commentators who believe that the governor's seeming addiction to camera flashes may dig deep holes in the purse of Imo State, as occasions such as this one are unnecessary and expensive.
According to Chief Chima Eneukwu from Ezeagbogu community, whom Chikwe cited, he "was surprised to see the governor attend an event of no significance as this one."
"Maybe this governor has a lot of time for social events. The former governor didn't even bother about commissioning roads, not to talk of street lights, that he didn't even build." Chima Eneukwu was quoted to have said.