Pastor Osagie Ize-Iyamu, the governorship candidate of the All Progressives Congress (APC) in Edo State, has expressed optimism that he and his party will trump in the September 19 Governorship poll.
Ize-Iyamu, who cast his vote at 9:30am at Polling Unit 26, Ward 5 in Iguododo community, Orionmhwon Local Government Area, said he would win if the election was as peaceful across the state as it was at his polling unit.
The governorship caniidate, who commended the Independent National Electoral Commission for the conduct of the poll, said, "The accreditation is very easy; I have done that and they gave me the ballot paper. Where the ballot box is placed is covered and that means you can vote with some level of privacy.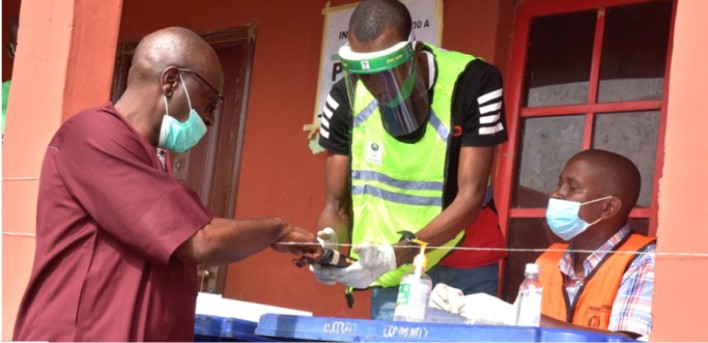 "I cannot say that what is happening here is happening all over the state because the communication is not very good.
"I am happy I have been able to vote. I am very confident of winning and I just hope what is happening here is replicated all over the state.
Ize-Iyamu also expressed satisfaction with the level of adherence to COVID-19 protocols, saying face masks and thermometers were provided to check the voters' temperature.
The APC candidate added that canopies were also provided at his unit to ensure that people sat and maintained social distancing in compliance with the protocols.
He said, "We are very happy that at least we have a peaceful atmosphere. I am also happy that INEC has thermometers and they are checking temperature. And we also tried to give face masks to our people and we have encouraged them to come in batches so that they don't crowd this place. We also brought canopies to ensure people do not gather in large numbers. I think the process is good and it makes accreditation easy. They put the list of voters on the wall."
Meanwhile, Governor Obaseki has won 11 out of 13 LGAs already announced as at Sunday morning.
Obaseki polled 243,604 in 13 local governments while Ize-Iyamu's polled 154,192.