The Governor-elect of Imo State, Rt Hon. Emeka Ihedioha has inaugurated the members of the Transition Technical Committee in Owerri. To see the full list of members of the committee, read here.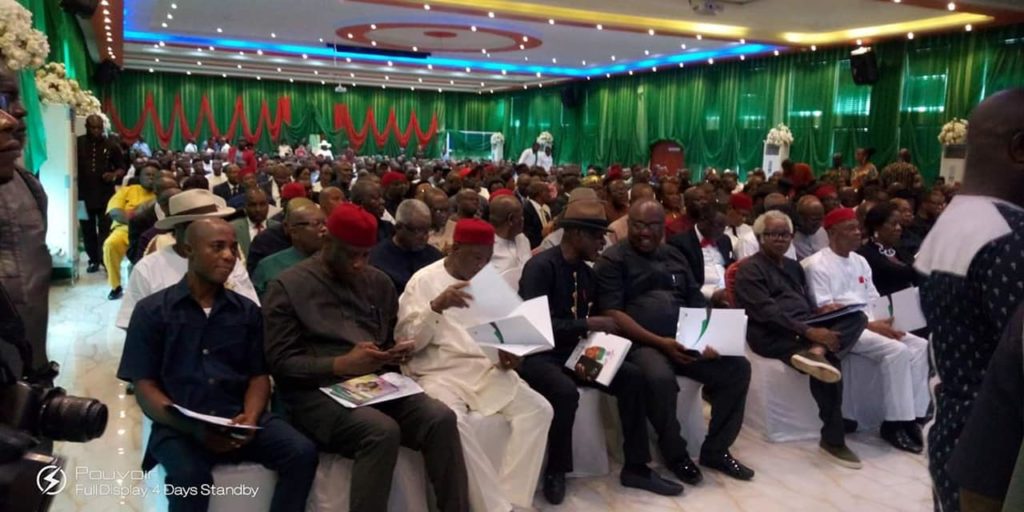 Below is the full speech the Governor-elect delivered during the inauguration.
PROTOCOLS.
Mr Chairman, distinguished ladies and gentlemen, let me first give the glory of today to our Lord Jesus Christ as I welcome you to the inauguration of this very important committee.
On 9th March this year, the people of Imo State voted overwhelmingly for us because they believe that we can give them good leadership. And with the elections over, the business of governance has to commence. Our people are eager, expectant and seem assured that we will be true to our words. I find this enthusiasm humbling and at the same time challenging.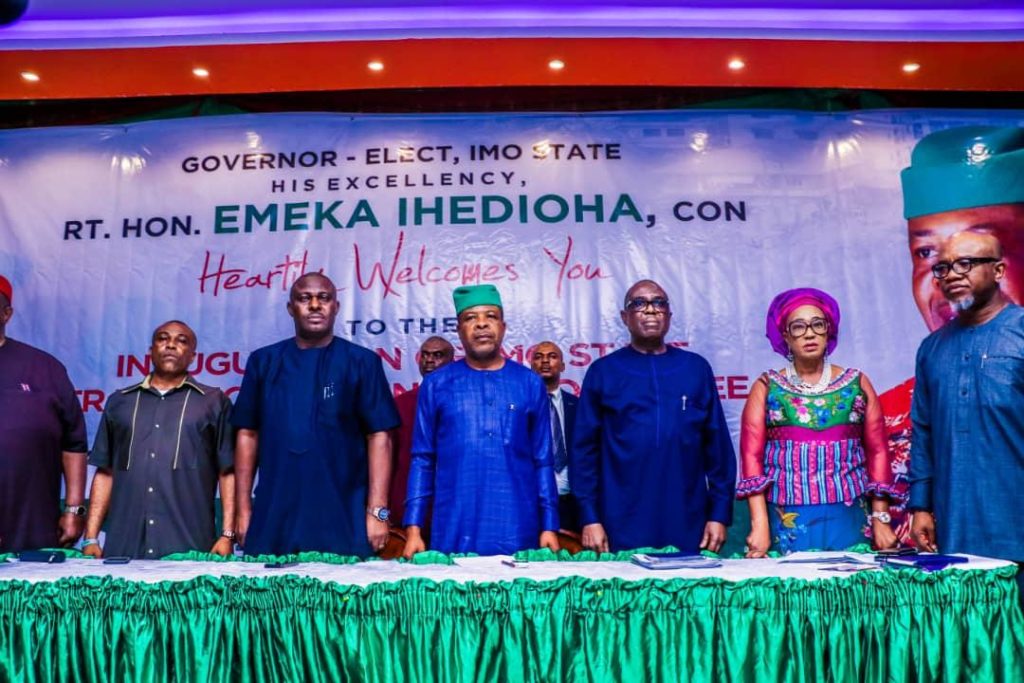 Your Excellencies, distinguished ladies and gentlemen, in the course of the campaign, we promised good governance while stimulating development in all sectors and across all the zones of our dear state. Having recognised that we cannot deliver on that promise without leveraging on the experiences, and expertise of the broadest possible diversity of Imo people, we are here today to inaugurate the transition committee that will help us with a clear roadmap to achieve the goals we have set for ourselves.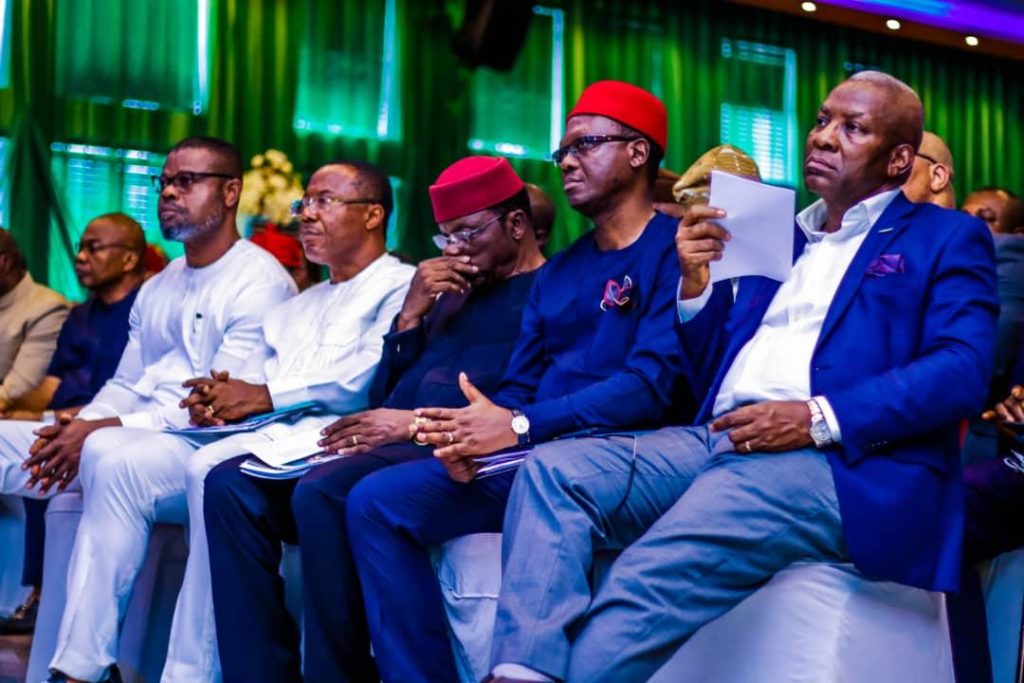 In constituting this transition committee, we were very careful and deliberate. We have selected from among the brightest and the best of our people in different fields of human endeavour. I know every single person in this room if not personally at least by reputation and I feel delighted that you decided to answer our call. It is even more humbling to note that every individual we invited for this defining state assignment responded delightfully in the affirmative.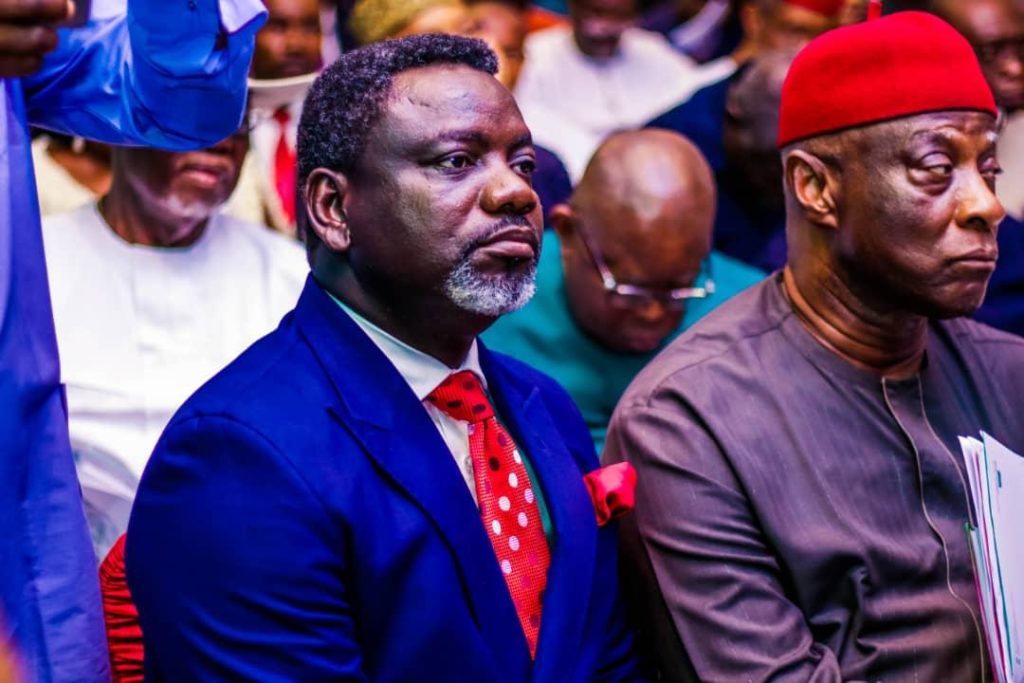 In the past few days, I have had extensive discussions with the chairman, Mr Ernest Ebi, a former Deputy Governor of the Central Bank of Nigeria and a distinguished son of our dear state as well as his deputy, Dr Kema Chikwe who has been with us on this journey right from the beginning. I have also spoken directly with majority of the people here on our vision and the help we will need to rebuild our state.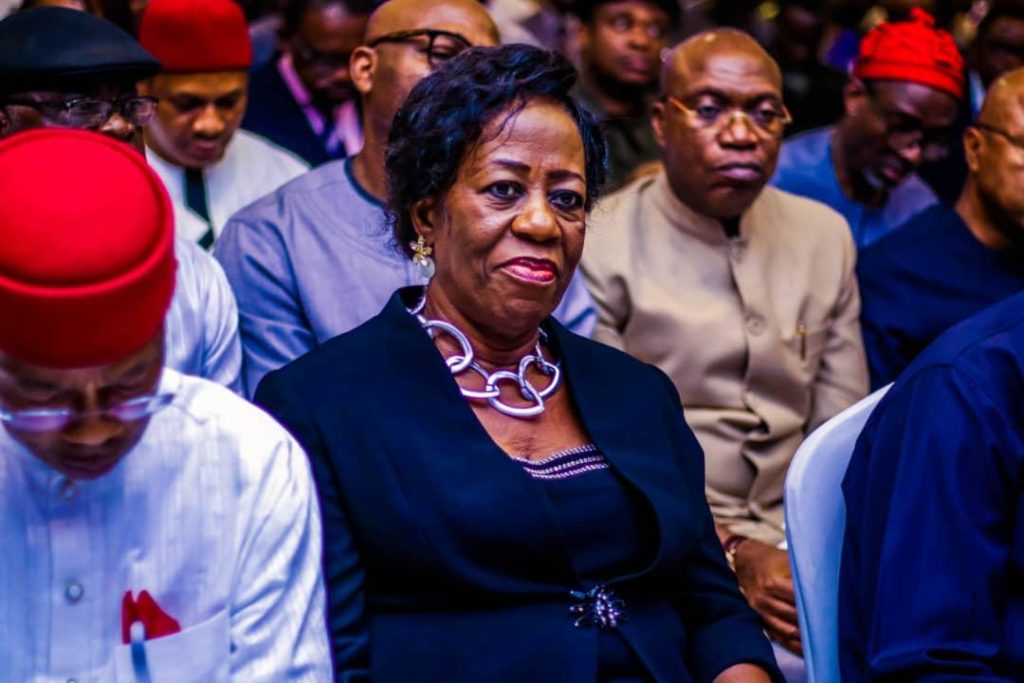 Let me say here that we are not bereft of ideas as to what we want to achieve. We however, believe in team work and we will not shy away from harnessing the well acknowledged potentials of our people. We also know that with accomplished men and women like you, our job can only be easier to make Imo great again.
You come from different professional backgrounds with competences that will help us identify measurable policy frameworks and how to raise and manage the requisite resources after taking a critical look at what the out-going administration is handing over to us.
When we started this journey, we had a carefully articulated manifesto put together by respected professionals from this state. Our people keyed into this manifesto, and with their votes and the grace of God, we are here today. Your principal task therefore, is to bring life to the manifesto so that we can hit the ground running, with deliverables and timelines.
To make the job of this Transition Technical Committee more effective, it has been subdivided into sub-committees with clear terms of reference which shall be handed over to the chairmen of the respective sub-committees. This division into, and composition of, the sub-committees has already been published in the media.
The sub-committees will be given four weeks to complete their work and forward to the main committee, which will now have a further two weeks to consolidate their report – making a total of six weeks. Kindly note that all through the assignment, the main committee will generally oversight the activities of the sub-committees.
This assignment is a very critical one. While we are asking so much from you, we are mindful of the fact that you are busy professionals with extremely very tight schedules. But we also know that you will consider this assignment a worthwhile sacrifice to make on behalf of our state.
My dear brothers and sisters, you will agree with me that in recent times, our dear state, Imo has been in the news for negative reasons, depicting what we are not, but we are determined and motivated to change the narrative. Ordinarily, we boast of the best in all sectors in the land, and we have to make this count.
We will work very hard to sustain the trust of the people of Imo and, God helping us, we intend to bequeath a legacy of purposefulness, transparency in governance and observance of the rule of law in the practice of our democracy.
The task of rebuilding our state at this time of our history is very daunting and enormous. I have every confidence that you will all help us to achieve that objective. It is therefore with a sense of both honour and humility that I formally inaugurate this Committee.
Before I end my remarks, it is noteworthy that I will be shortly commissioning an Inauguration Planning Committee. This Committee will be principally charged with ensuring that the activities leading to the swearing-in ceremony on May 29th are peaceful, eventful, historic and memorable. I will therefore be calling on more of our sons and daughters to serve on this committee.
Once again, distinguished ladies and gentlemen, I thank you for accepting to partner with us as we seek to rebuild Imo State.