Actress Iyabo Ojo has expressed her disapproval over Kokozaria, one of the close aides of Lagos parks chairman, MC Oluomo, for calling her and some other famous Yorubas bastards because they refused to give support to APC during the general elections.
The so-called "bastards" referred to by Kokozaria included Ex-president Olusegun Obasanjo, comedian Mr. Macaroni and rapper Falz, amongst others.
See Kokozaria's post below.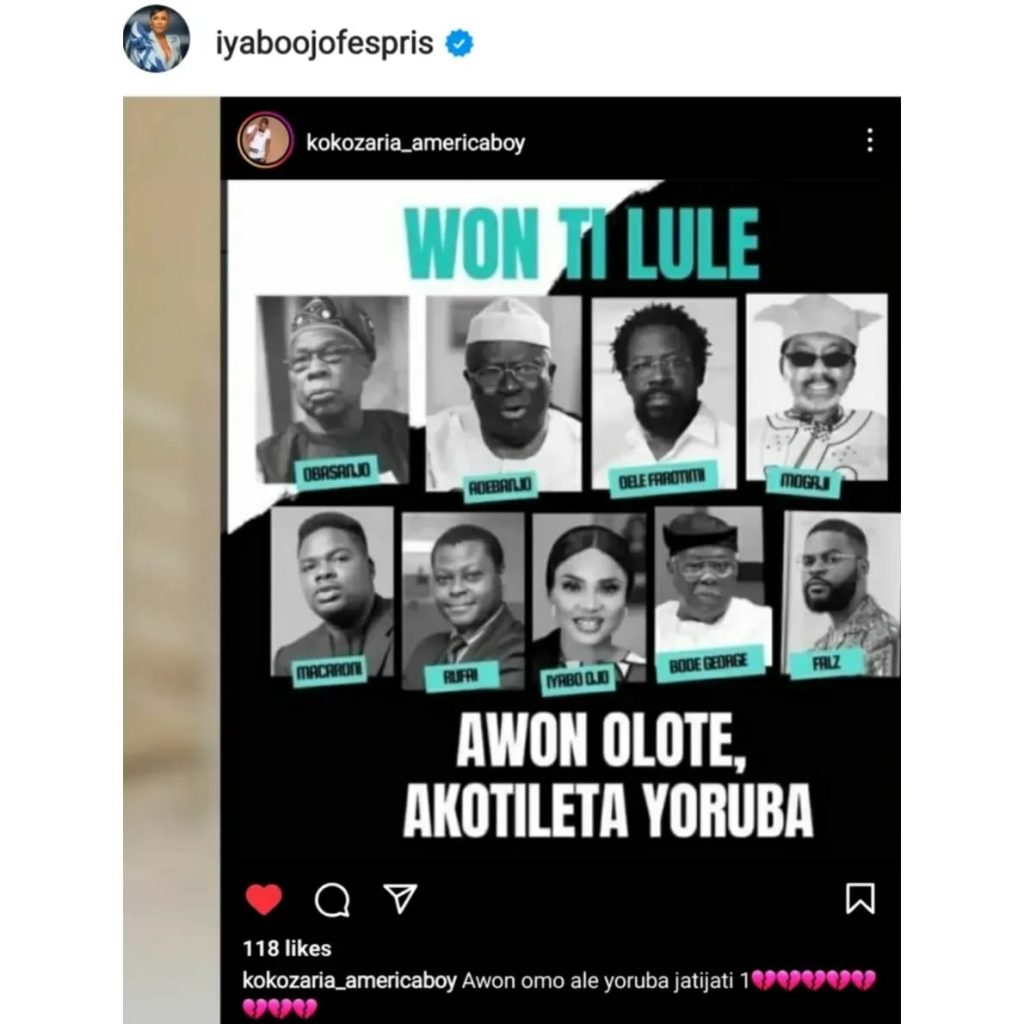 Reacting to Kokozaria's post, Iyabo wrote:
"@kokozaria_americaboy you put up our pictures on your page and call us omo ale bcos we did not support your candidate, so what do you people call this @nigeriapoliceforce is this also a joke to you …. if anything happens to us, you all should hold this bastard accountable.
"@kokozaria_americaboy you must be MAD,"