European regulators on Wednesday slammed Google with a roughly 1.5 billion euros fine on charges that its advertising practices violated local antitrust laws, marking the third time in as many years that the region's watchdogs have penalized the U.S. tech giant for harming competition and consumers.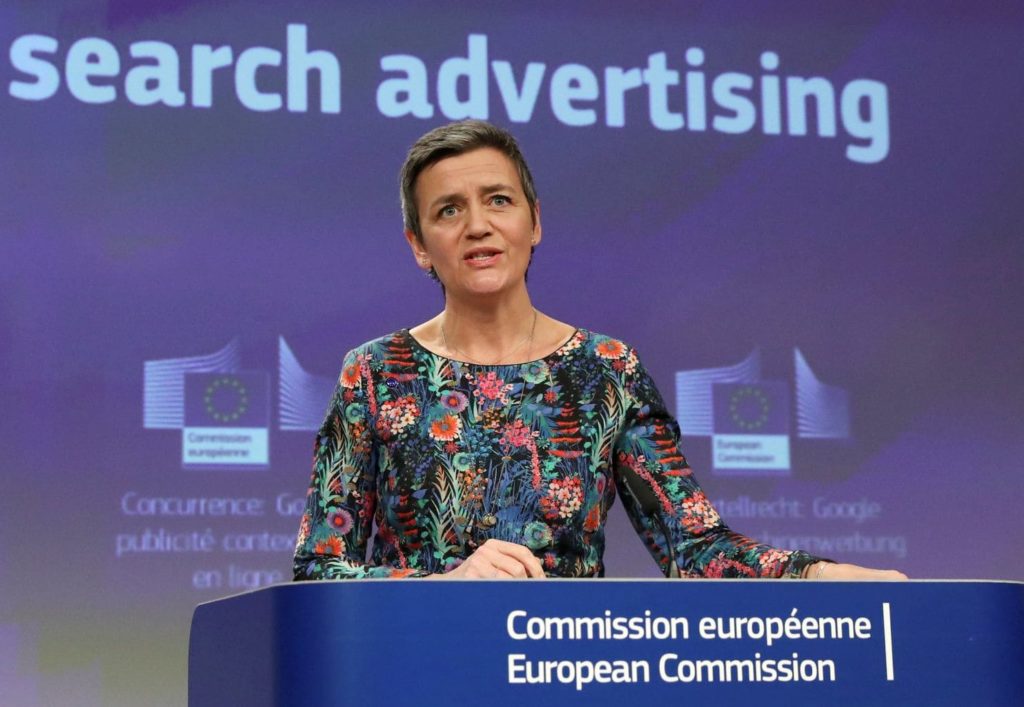 Margrethe Vestager, the European Union's top competition commissioner, announced the punishment at a news conference, accusing Google of engaging in "illegal practices" in a bid to "cement its dominant market position" in the search and advertising markets.
"Today's decision is about how Google abused its dominance to stop website's using brokers other than the AdSense platform," she said, noting that the Commission looked at more than 200 agreements and found at least one clause that harmed competition.
"There was no reason for Google to include these restrictive clauses in its contracts other than to keep rivals out of the market," she added.
The Commission found three types of anti-competitive restriction in Google's contracts — including the company requiring its ads to have premium placement.
Vestager said the size of the fine was calculated based on the revenue Google generated from its AdSense business vs its overall revenue as a company but also factoring in exacerbating factors, such as the length of violations — which in this case the Commission found had gone on for around a decade. Responding to the Commission's decision in a statement, Kent Walker, Google's SVP of Global Affairs said: "We've always agreed that healthy, thriving markets are in everyone's interest. We've already made a wide range of changes to our products to address the Commission's concerns. Over the next few months, we'll be making further updates to give more visibility to rivals in Europe."