President Donald Trump has finally acknowledged that his Democratic rival, Joe Biden won the US Presidential election.
Trump who is gradually facing reality of Biden's victory, said, 'He won…'. However, he continued insisting that the November 3 election was rigged against him.
In a tweet he shared on Sunday, the embattled president said,
"He won because the Election was Rigged. NO VOTE WATCHERS OR OBSERVERS allowed, vote tabulated by a Radical Left privately owned company, Dominion, with a bad reputation & bum equipment that couldn't even qualify for Texas (which I won by a lot!), the Fake & Silent Media, & more!"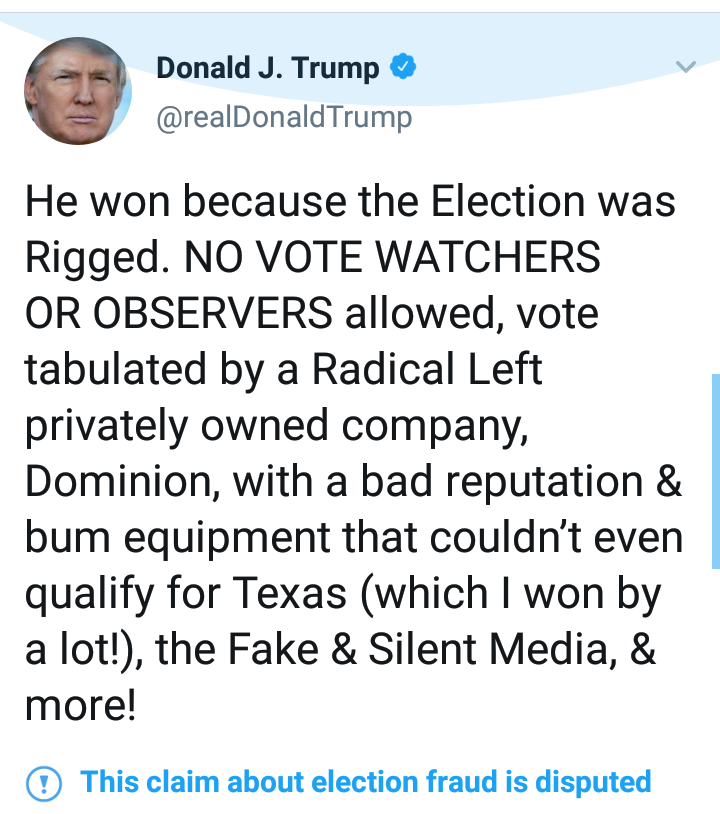 However, one of his followers reminded him that he has made same claims in court and federal judges didn't agree with him as he brought no evidence to back up his claims.