Retired Nigerian footballer, Osaze Peter Odemwingie has finally apologized for going on social media to call out Amara Kanu, wife of Nigerian football legend, Kanu Nwankwo.
Odemwingie had taken to Instagram days ago to accuse Amara of sending him private messages to 'chase him'. He went further to call her a Delilah.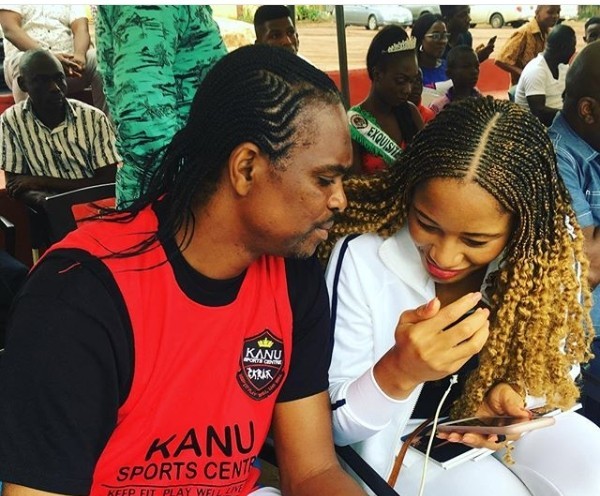 Kanu was not pleased and reacted to Osaze's outburst, saying:
"Hahahhhahha unfortunately the world loves negative things without finding out the truth. Honestly If we can all channel this energy towards positive things and support for charities the world will be a better place.
I don't understand this talk that my wife is wooing who?. Who is wooing who???
"Osaze, I am still going to choose family over everything else. My reaching out to you over a situation you passed through, or you reaching me can never be taken out of context as a Family. You got this one completely wrong my dear brother. ONE LOVE"
In Osaze's apology, he accused the 'Nigerian Press" of "Twisting Things" and promised Kanu in a private chat that he would clarify his comment. He also apologized for calling his wife, Delilah.
See Osaze's post and the screenshot his chat with Kanu below.