Robert S. Trump, the younger brother of President Donald Trump, has died on Saturday night, August 15, in Manhattan.
He died at the New York Presbyterian Weill Cornell Medical Center in Lennox Hill. He was 71.
His death was announced by The White House but they did not give a cause.
Reacting to Robert's death, Donald Trump said in a statement: "It is with heavy heart I share that my wonderful brother, Robert, peacefully passed away tonight. He was not just my brother, he was my best friend. He will be greatly missed, but we will meet again. His memory will live on in my heart forever. Robert, I love you. Rest in peace."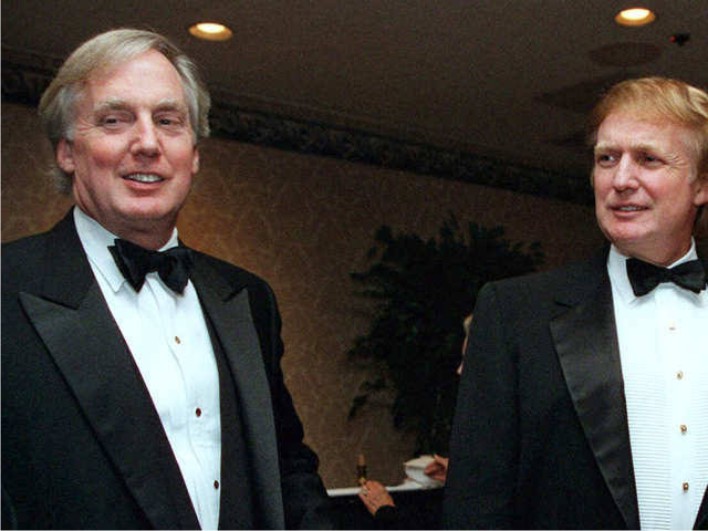 The President's daughter, Ivanka also paid a tribute. She wrote: "Uncle Robert, we love you. You are in our hearts and prayers, always,"
Robert Trump was the one who filed a lawsuit against his niece Mary Trump in a futile attempt to stop the publication of her book, which called Donald Trump "the world's most dangerous man."
Robert Stewart Trump was born in New York on Aug. 26, 1948, the youngest of five children of Fred Trump Sr. and his wife, the former Mary Anne MacLeod. The eldest son, Fred Jr., died of an alcoholism-related illness in 1981 at 42.
It was Fred Jr.'s daughter, Mary Trump, who this year published a scathing memoir of her time in the family.
Partner with Expressiveinfo, let's help your business/brand reach a wider audience.
Advertise with us today!
Call 08039323645, 08071610134