An 18-year-old has allegedly been left traumatized after she was drugged and gang-raped by 5 of her male friends in Narayi, Kaduna
The teenager had to be placed on drip after her ordeal while two of her alleged rapists were put in jail. However, the other three are allegedly being hidden and protected by their families.
A Twitter user who shared the sad story online to call for justice, accused the police of perverting the course of justice. She also claims that parents of the suspects are trying to withdraw the case and are offering to pay money for it to be swept under the rug.
The Twitter user also alleged that the Nigerian police have been extorting money from the victim's family and the case has been dragging on for weeks.
According to other Twitter users who claim they know the victim personally, the rape has left her so traumatised that she displays signs of mental health issues. She has also been fainting a lot since she was raped weeks ago.
Rapper/activist Ruggedman has taken up the case and announced that he has informed "Human Rights Defenders".
Read the story in the tweets below.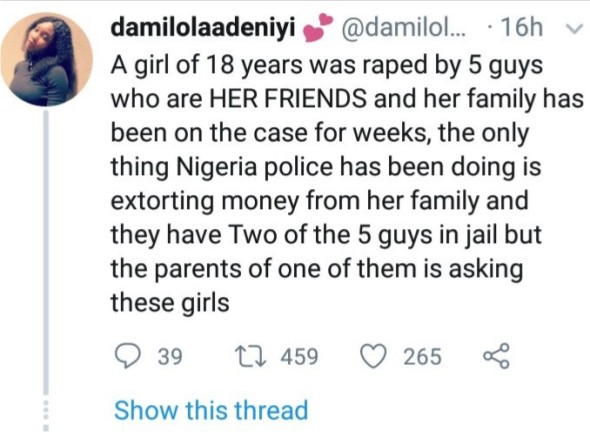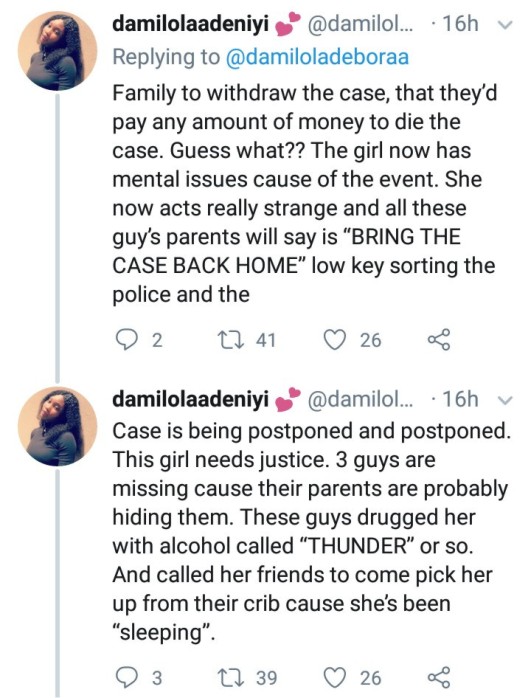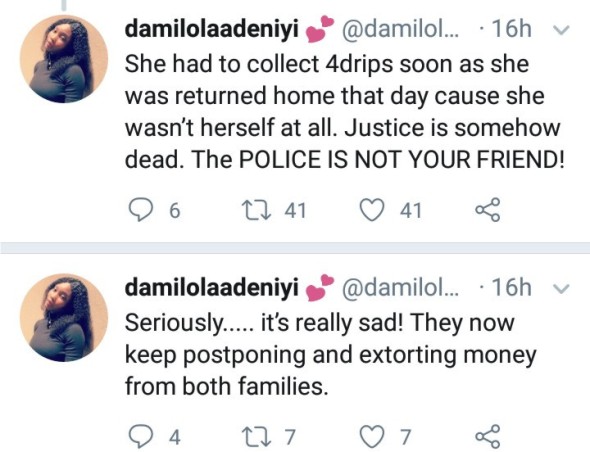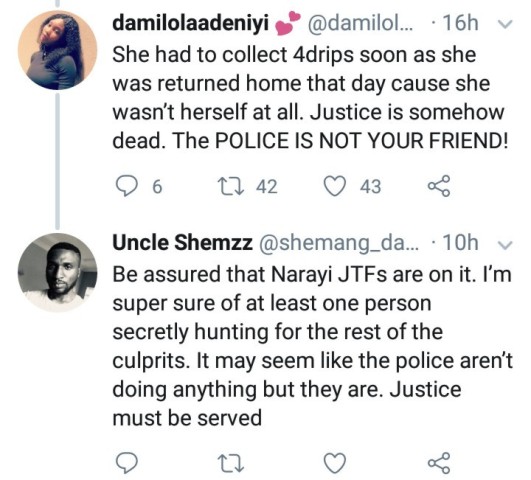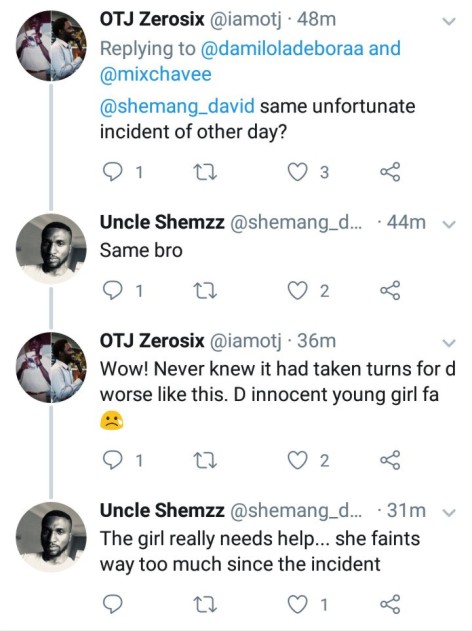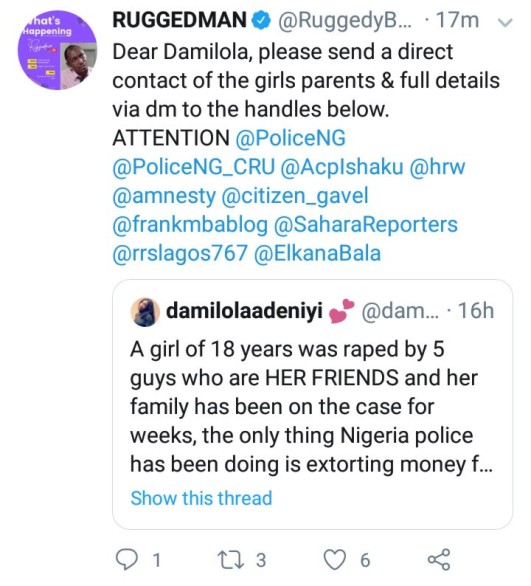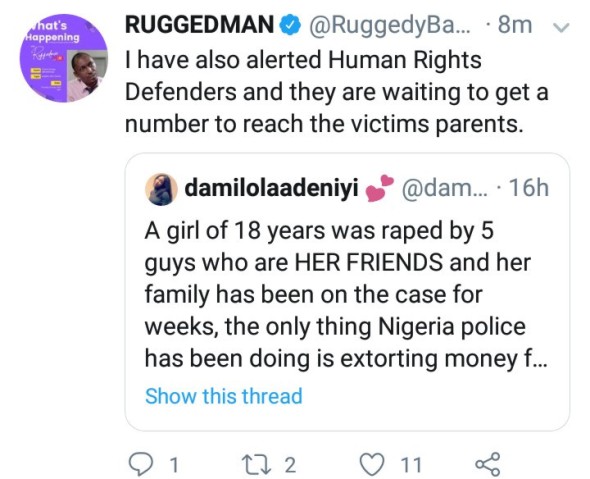 Partner with Expressiveinfo, let's help your business/brand reach a wider audience.
Advertise with us today!
Call 08039323645, 08071610134