Nigeria's foremost celebrity blogger and Media Icon, Linda Ikeji shared these cute photos of herself and her son, Jayce serving us real mother-son goals.
The striking thing about these photos is the laughter which spread through and embodies the sweet cliché that laughter is contagious or infectious.
Looking at these lovely mother-son photos you can hardly say who is influencing or infecting who.
Linda traveled with her family to London where they took the photos before she went to receive her Media Personality of Year Award at 2019 African Achievers Awards which took place at the UK House of Commons.
Linda will also be officially launching her www.lindaikeji.tv in London as well this July
See more photos below.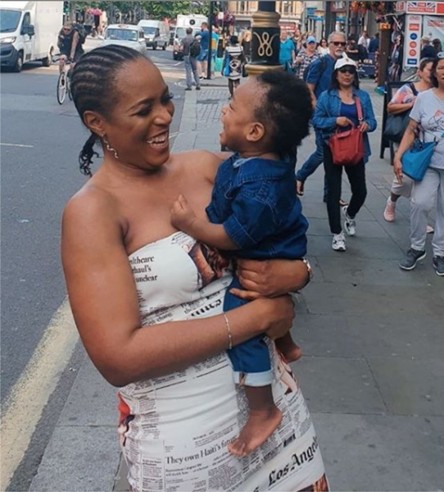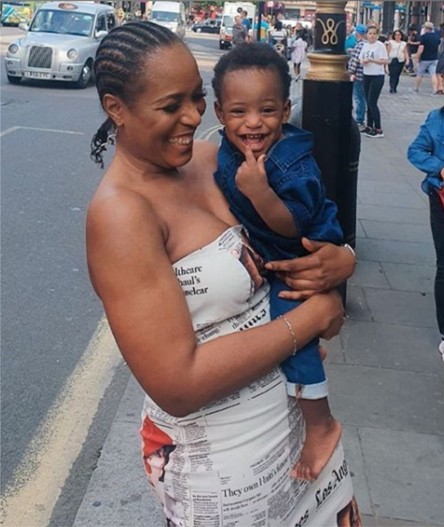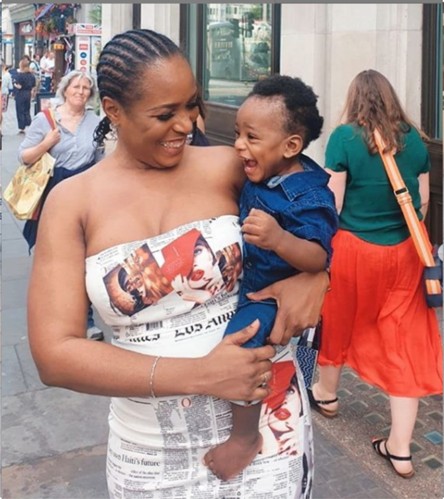 Meanwhile, Yesterday July 17 was Linda's younger sister, Sandra Ikeji's birthday. Here's also photos from the all white birthday party.