A young man identified as Kosi Ugo has taken to Facebook to claim that Actor and Comedian Williams Uchemba is gay.
Recall that Williams got married to his wife, Brunella Oscar, in Church on Saturday, November 21 and the wedding was well attended by his celebrity friends and colleagues. Fans also celebrated the beautiful couple and used social media to pray and wish them well.
While everyone is still celebrating the couple, Kosi Ugo took to Facebook to say, "Williams marriage is dead on arrival. It's only a matter of time his wife will come out crying…"
He wondered why "a man who is strictly into men will go and pick one innocent woman and marry her." He also added, "Uche is gay…"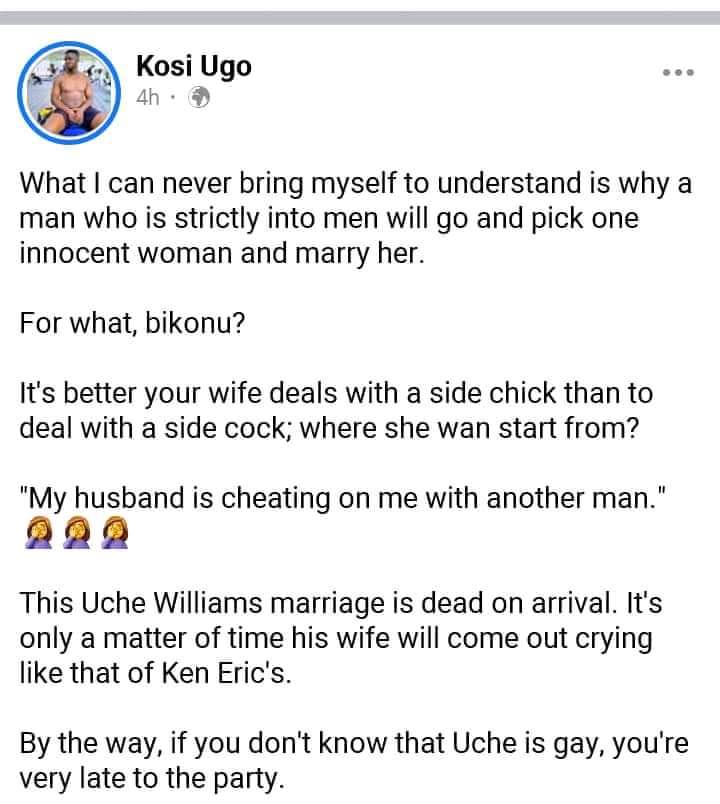 His post was followed with a lot of backlash on social media with people calling him a liar and a hater who is wishing the newly weds evil. Some called him an attention seeker who is chasing clout. Then he did a second post in reply to those attacking him.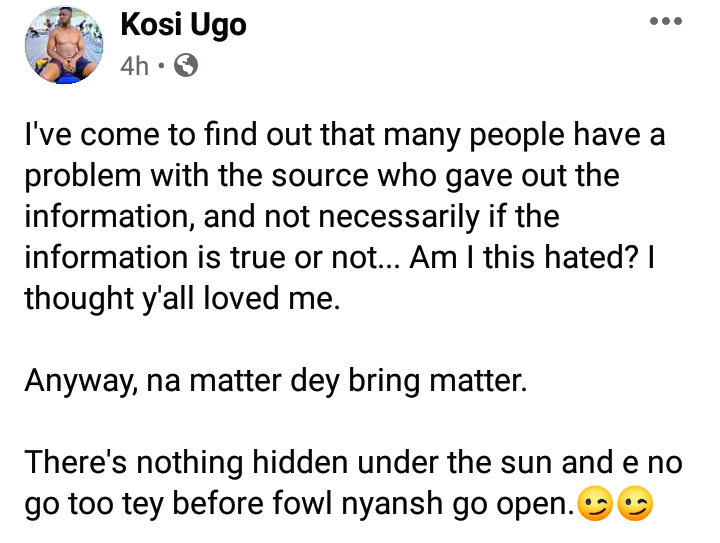 Read some of the comments from people below.