The trend of stealing female underwears has really gone on the high side recently. Another young man has been mobbed after he was nabbed for stealing female panties in Anambra State.
According to reports, the suspect identified as Umeh Ifeanyi from Awalasi Uga, went to Ezinifite area to steal some female underwears for reasons best known to him but was caught in the process.
The suspect was stripped off his clothes, beaten by the community youths as they paraded him in public.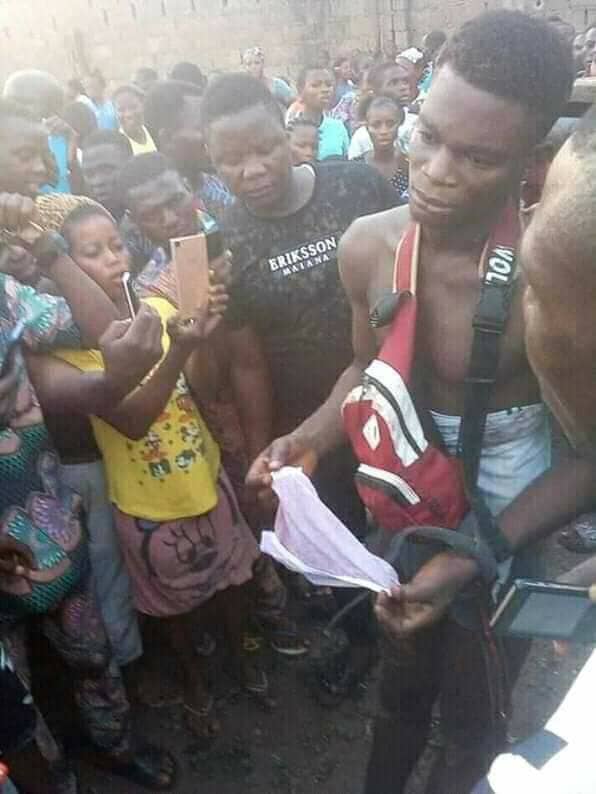 This is coming months after an angry mob descended on a man who was caught stealing panties and bras among other items in Anambra state.
The young man was apprehended with the stolen items in Azia, Ihiala local government area and was beaten mercilessly by the villagers.