Rt Hon Henry Nwawuba campaign train is now on a supersonic speed, roundly energized, reaching nooks and crannies of MBAIKE, smoothing edges, unlocking hearts, perfecting convictions and sealing deals.
Ihitte Mbieri was dusted and enveloped for Nwawuba. From Amaulu, through Umuneke, to Umunjam, straight to Umuodu, to Umudagu, finally berthed at Umuonyeali-Ugo.
It was showy, impressive and big bunch of razzmatazz ever seen in contemporary political campaigns. Nwawuba is simply phenomenal, the next big thing expected in MBAIKE, dragging opponents beyond their elasticities.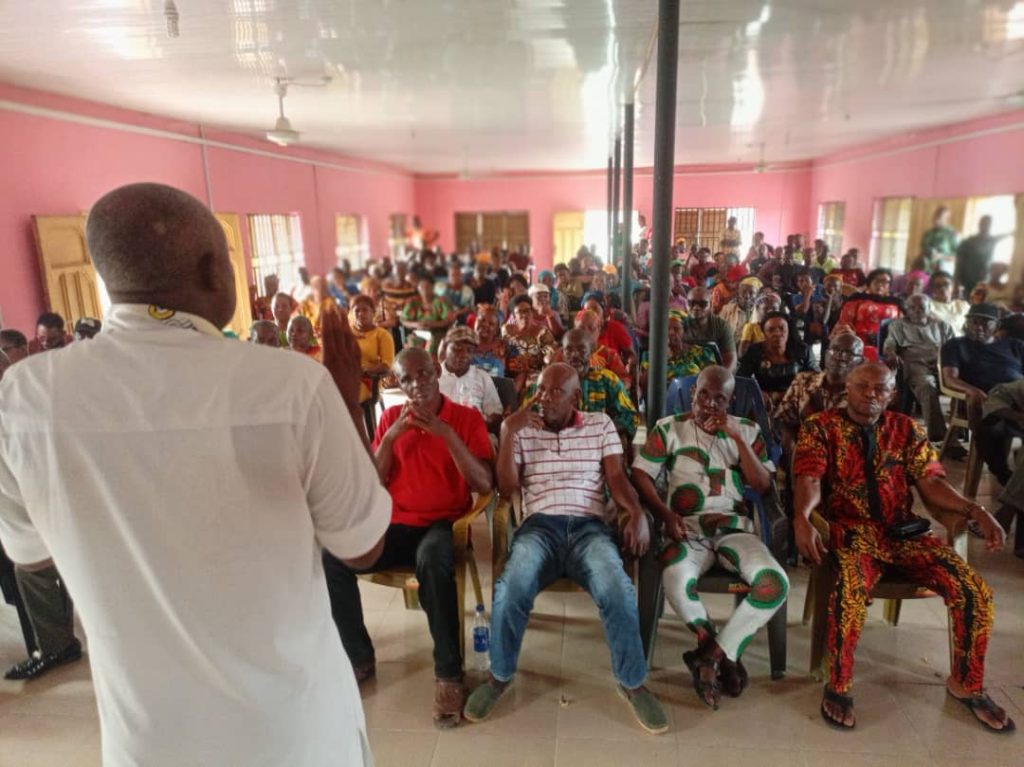 Candidly, it won't be an overstatement to unequivocally state that Ihitte Mbieri and the entire Mbaitoli is comfortably in the bag. While others can only scratch the surface, Nwawuba has dug deep in the hearts of the people.
More cheering is the testimony of the restoration of the institution and sanctity of the stools of the traditional rulers of Mbaitoli communities.
It is indeed heartwarming that the revered traditional rulers of Mbaitoli extraction have put on their gauntlets to defend their own and father land.
It is true that Ndi Eze Mbaitoli are pained by the seeming colonization of Mbaitoli by external and internal collaborators. They rowed in unism.
The land of Mbaitoli quaked. Even the forest trembled. The gods of the land are awoken. The Ofos are charged. Ogu is coming for vengeance. The chariots are ready. Ndi Eze Mbaitoli are ready to jaw the jaws and war the wars if need be.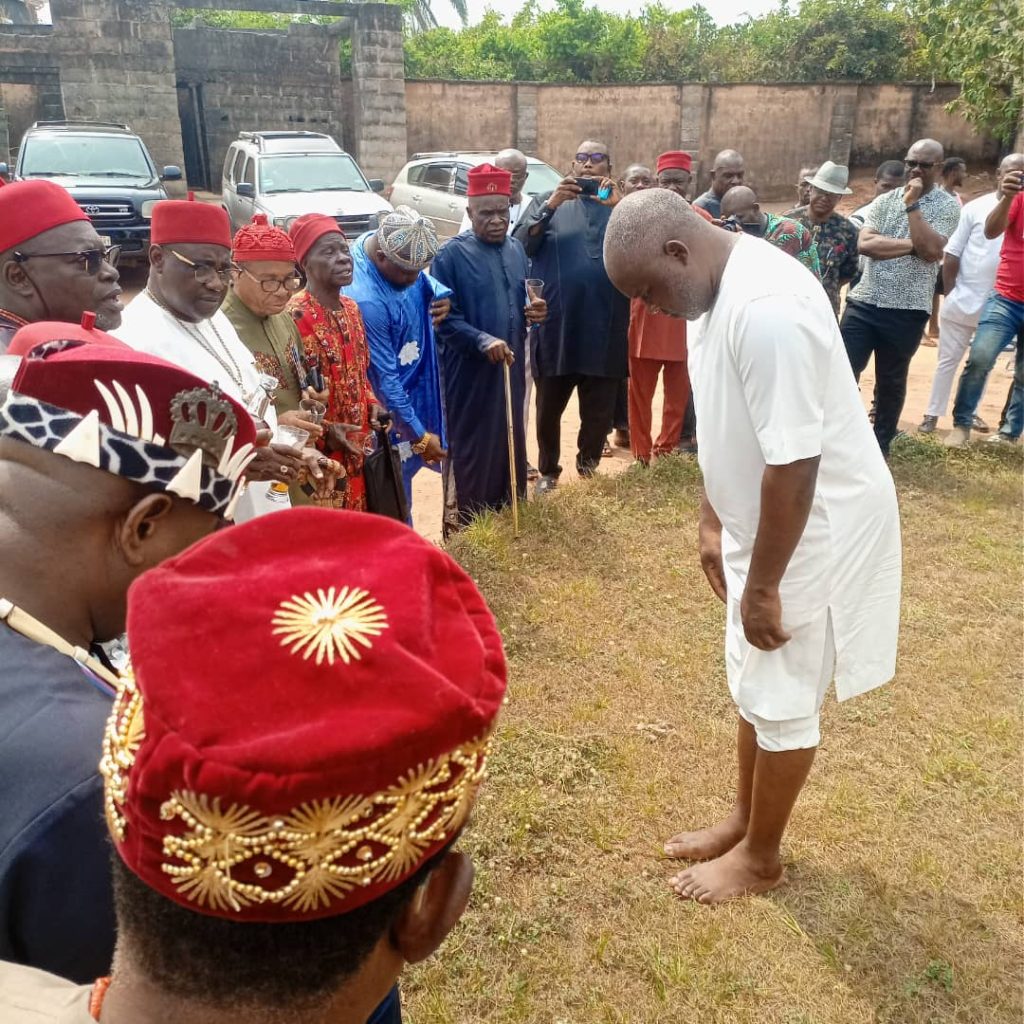 Nwawuba is our son, the apple of our eyes, our bankable investment. All we got in the current political dispensation, all that will be left for us in next political dispensation, Ndi Eze Mbaitoli declared.
All holes shall be plugged against infiltrators. Day of reckoning awaits all internal saboteurs. Onward, Mbaitoli shall march to victory.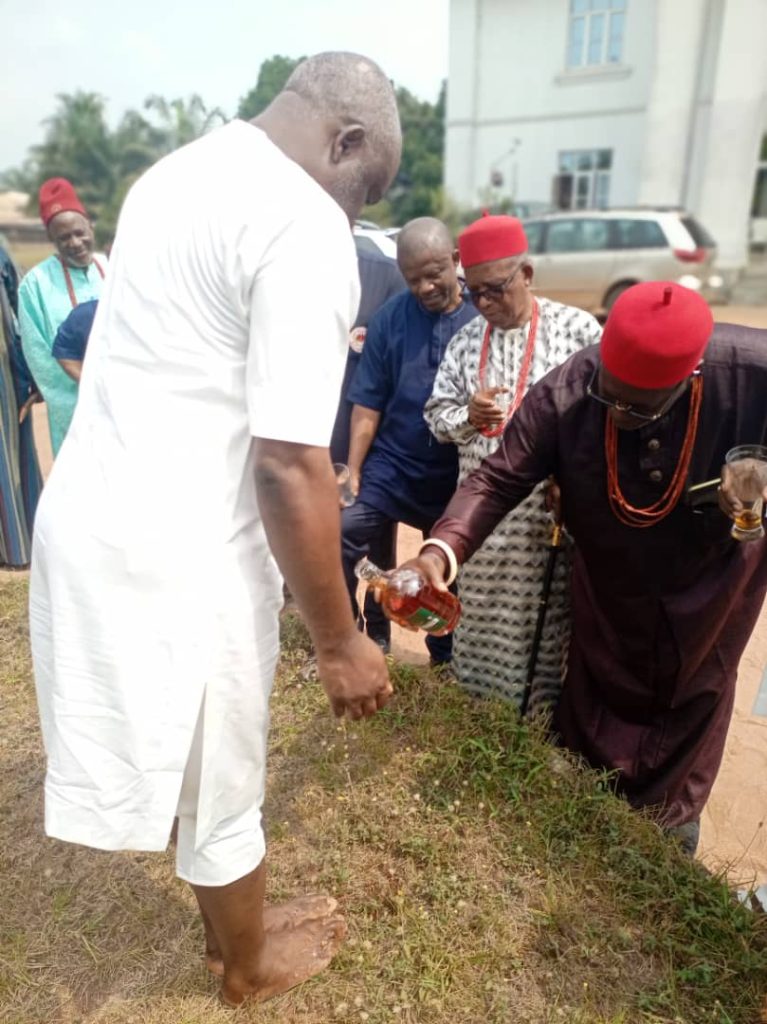 Ndi Eze Mbaitoli are bold, courageous and fearless. This, they have demonstrated by their patriotic endorsement of their son, Rt Hon Henry. Nwawuba. It goes again to show the era of political control of Ndi Eze Mbaitoli was gone, and gone for good.
Nwawuba is Mbaitoli's unity candidate. Ndi Eze Mbaitolj have spoken. So shall it be.
Chief Acho Ezirim, Chief Iyke Nnadi, Prince Onunwa, Hon Chimaroke Oparaugo, Dr Pat Nna, Hon Collins Ugorji, Chief Canice Mba, Engr Kelechi Ngumezi, Engr Kelechi Eme, were all witnesses to Ndi Eze's endorsement of Nwawuba.
Included were, Chief Emma Nwauwa, Chief Orinaokueze, Hon Cosmos Unakalamba, Dr Jonah Ugo, Hon Charlie Nwanti, and Mr Saj.
Egejuru Austin T.
SA Media to Rt Hon Henry Nwawuba