Cross-dresser Bobrisky has replied the outburst from fellow cross-dresser James Brown.
On Friday evening, James slammed Bobrisky in a video shared on social media. According to him, Bobrisky called him today and asked him to stop copying his content. He alleged that Bobrisky threatened to kill him (Read HERE).
In responding to James's video, Bobrisky in now deleted posts, threatened to throw a certain "tiny rat" into a cell. According to him, It is inside a cell that the person who he is referring to would treat his "HIV."
James Brown became famous in August 2018 after he was arrested alongside 56 other suspected homosexuals, and stated that he was HIV-positive. Although he has recently recanted the HIV story claiming he only said it so he would be freed. But it was also from then that Bobrisky reached out to him.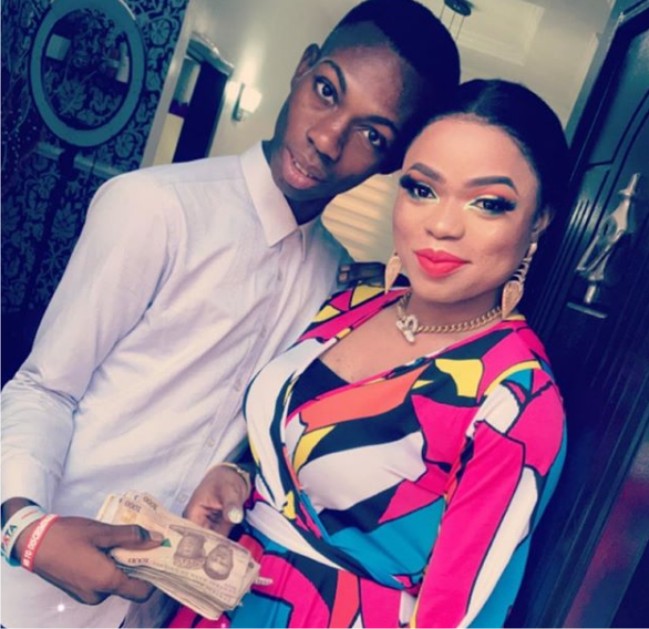 But after Brown's outburst, Bobrisky shared the post and the chat below.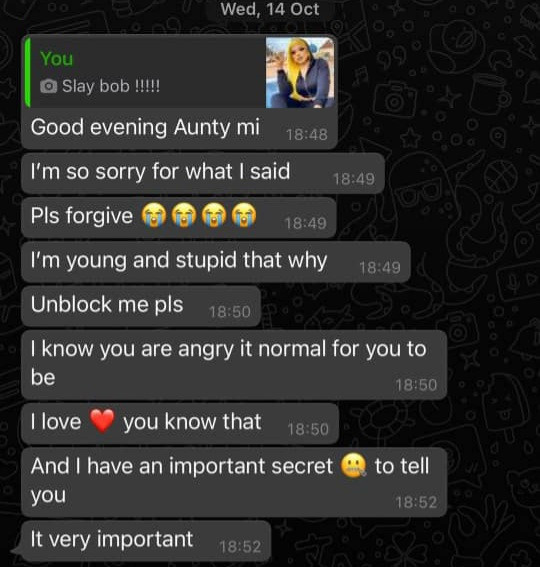 James Brown also responded to Bobrisky's clapback, saying he is not afraid of prison cell. He wrote:
"When you respect people they take you for granted and disrespect you and now they use your words against you.. this life ehn fear people… Cell is not a new thing.. I have been there before and I left.. most influential people go to cell… if the country can't take me to cell due to freedom of expression.. no one will only God can and even God won't threaten Us with prison
I AM UNBREAKABLE"