Kemi Badenoch, a British-Nigerian was on Tuesday, 6, appointed by the new prime minister of the United Kingdom, Lizz Truss into the newly formed cabinet.
Badenoch was among those who contested for the position of UK prime minister which saw Truss emerge victorious. Badenoch came forth in the race.
Truss appointed Badenoch to serve as Secretary of State for International Trade and President of Board for Trade.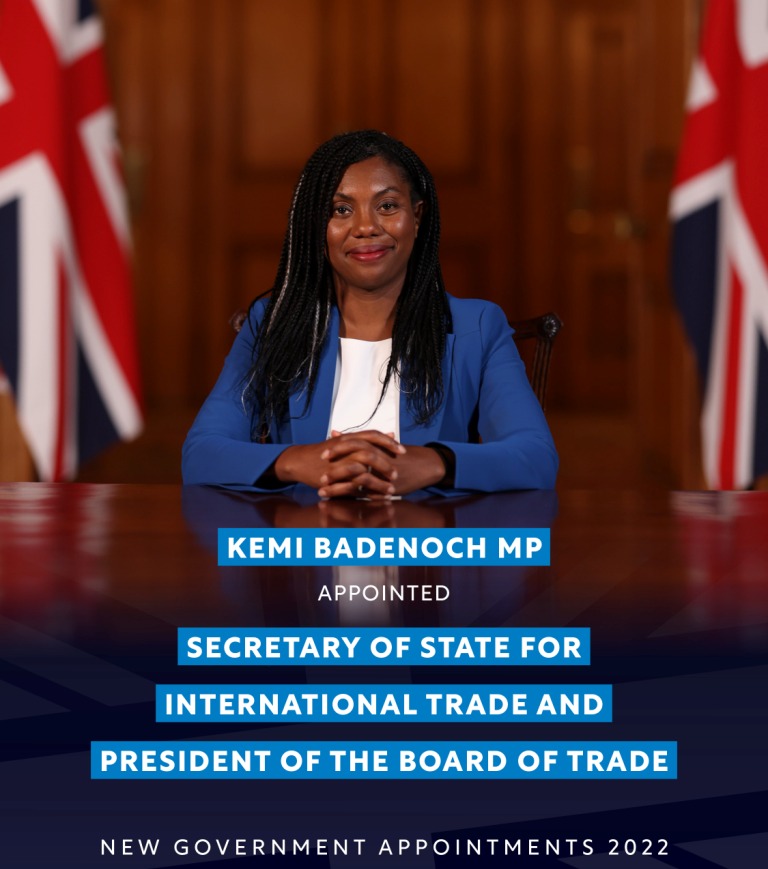 In 2017, Badenoch who was born on January 2, 1980, to Femi and Feyi Adegoke in Wimbledon, London, joined the House of Commons as Member of Parliament for Saffron Walden.